The Death of Buddy Cianci: Two-Time Mayor of Providence, Two-Time Convicted Felon
One powerful man's corruption and brutality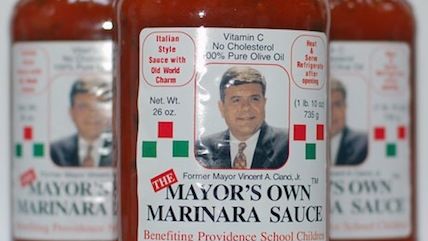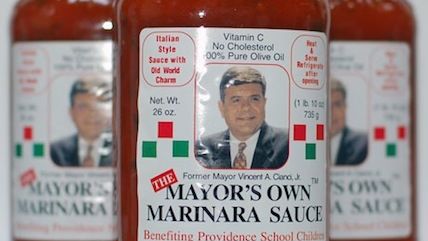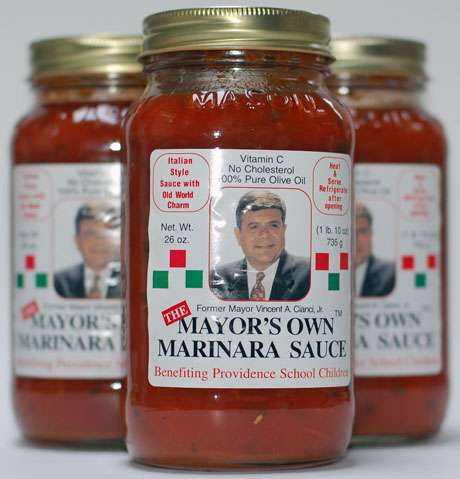 Vincent "Buddy" Cianci Jr. has died at age 74. A fixture in Rhode Island politics since he first became mayor of Providence in 1975, Cianci is famous—or infamous—in the rest of the country for two incidents, which between then sum up the toupee-wearing thug's style of personal and public corruption and brutality.
The first came in 1983, when Cianci invited a contractor named Raymond DeLeo to his home. After a cop frisked DeLeo, the mayor held the man captive for hours, hitting him, spitting on him, trying to stick a cigarette in his eye, assaulting him with an ashtray and a fireplace log, and telling him that if he hit back everyone present would swear that DeLeo struck first. Throughout the night, the mayor accused the contractor of having an affair with Cianci's estranged wife, demanding that his prisoner "sign a confession that he had been sleeping with Sheila and an agreement that DeLeo would pay Cianci $500,000," the Providence Journal later reported. Because of that evening, the mayor was charged with assault, kidnapping, and attempted extortion; when he went on trial in early 1984, he pled no contest and resigned from office.
In 1990, Cianci was elected mayor again. That paved the way for the second infamous incident: In 2001, he was indicted on a host of corruption charges.
Here's how the Boston Globe's obit describes his second term as mayor:
The second coming of Cianci coincided with "Providence renaissance."

Rivers that had run through underground culverts were reclaimed. Ornate walkways and bridges graced the rivers. Providence landed the largest mall in the region. People flocked to a downtown that just decades ago had been a dangerous, seamy zone. The hugely popular WaterFire display lighted up the rivers with floating braziers of crackling, burning cedar.

Cianci soaked up the notoriety. He marketed his own line of pasta sauce and became a fixture on the national "Imus in the Morning" radio show.

But beneath the glitter, the city was rotting. Buddy's Providence was a town for sale, federal prosecutors said, where even routine dealings with City Hall—such as applying for jobs or bidding on contracts—meant greasing a few palms.
Cianci insisted he was innocent. He was eventually convicted on one count of racketeering conspiracy, resigned again, and served half a decade behind bars. He made another run at the mayor's office after he got out of jail, but this time the voters said no.
The Globe goes on to quote a line from Cianci's 2011 memoir, Politics and Pasta: How I Prosecuted Mobsters, Rebuilt a Dying City, Dined with Sinatra, Spent Five Years in a Federally Funded Gated Community, and Lived to Tell the Tale. "I used my public power for personal reasons," he wrote. "I admit it. It probably wasn't the right thing to do, but it certainly felt good." He was talking about the petty favors he used his office to extract from people, but the line applies to a lot more of his career than just that. They should put it on his tombstone.