Golden Globes Security Measures Cause Mile Long Traffic Jam
More security than last year.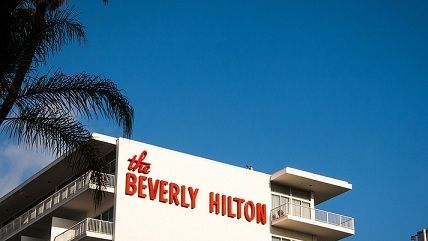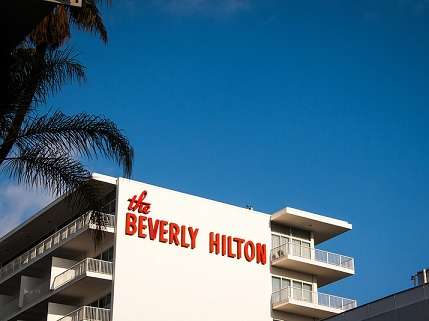 Security measures at the Golden Globes have created a traffic jam more than a mile long, as police search every vehicle coming to the Beverly Hills Hilton, the venue for the awards show.
The Associated Press reports:
This year's heightened security is creating a mile-long traffic jam outside the site of the Golden Globes.

Each limo, SUV or other vehicle arriving for valet parking at the Beverly Hilton Hotel must stop while authorities check the contents of the trunk. Mirrors are being used to check underneath vehicles.

The new restrictions also bar guests from being dropped off by cab and walking in.

The heavy security presence around the hotel and the Globes' red carpet includes SWAT officers, dogs and representatives of multiple police agencies, including the FBI.
Security at the Golden Globes was advertised to be increased this year, as the Beverly Hills Police Department (BHPD) told Deadline last week. A spokesperson told Deadline that the department would work with "federal partners" on security but wouldn't say which ones; only that it was not a new arrangement. The FBI's involvement with security has been reported previously, despite the BHPD's secrecy.
Security measures from previous years have even been described. Nevertheless, not only did the BHPD spokesperson decline to explain which federal agencies they were working with, he told Deadline it wouldn't have been "prudent" to explain what security measures would be taken tonight.