6-Year-Old Boy Suspended for Playing with Imaginary Bow and Arrow
Zero tolerance for pretend violence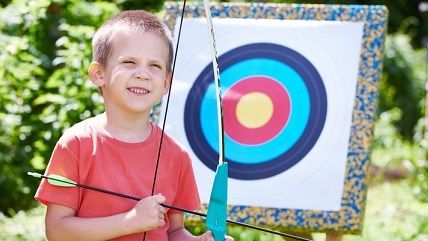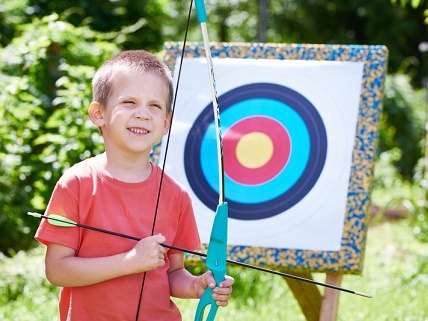 Our Lady of Lourdes elementary school in Cincinnati, Ohio, has a zero tolerance policy against violence—even pretend violence—and so a first-grader has received a three-day suspension for shooting another student with an imaginary bow and arrow.
The six-year-old boy used a weapon that in no way, shape, or form actually existed to commit an act of non-violence that injured no one (he was pretending to be a Power Ranger). But the principal, Joe Crachiolo, is standing by his decision to harshly discipline the boy, parent Martha Miele told WLWT:
He told me that he was going to stand firm and that he was not going to change it," Martha Miele said.

On Friday, Crachiolo sent a letter home to parents stating in part,

"I have no tolerance for any real, pretend, or imitated violence. The punishment is an out of school suspension."
The family has contacted the archdiocese that oversees the school. Our Lady of Lourdes is a private institution, which means the principal has wider authority to arbitrarily punish students than a public administrator would. Private officials can run their schools like little prison camps, if they wish.
But they deserve criticism for doing so. The boy's actions weren't violent; they weren't even inappropriate. Little boys pretend to fight bad guys. That's what they do. It's perfectly normal and absolutely healthy. If the arrow-flinging was disrupting class, a teacher should have told him to stop—and that's it.
Like this boy, I also attended first-grade at a Catholic school. I can recall some of my rowdier classmates pretending to be Power Rangers characters and causing mischief; a teacher eventually sent a note home to parents asking them not to let their kids watch the show before coming to school. The goal was to prevent actual physical confrontations—kids beating each other up—not imaginary violence.
We should encourage kids to be more imaginitive—and administrators less so. As Reason's Lenore Skenazy wrote about the 6-year-old's punishment:
Ironically, it is limitless imagination that has gotten us to this point in the first place. In a country already obsessed with the idea that all children are in constant danger for their lives, no danger is too small to punish. That includes even a non-existent danger.
Read more about school zero tolerance insanity here.