Judy Blume Bashes Trigger Warnings: 'A Lot' of Censorship on the Left These Days
"In any book there could be something to bother somebody."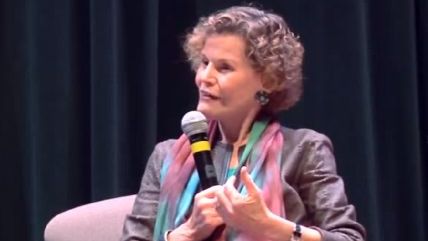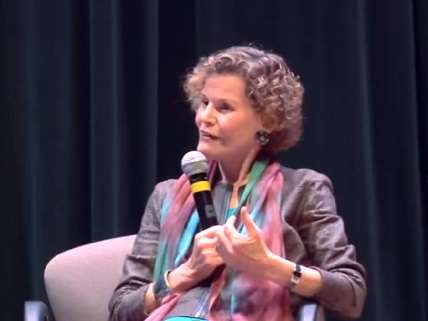 Famed children's book author Judy Blume is no fan of trigger warnings. In an interview during the Bay Area Book Festival earlier in June, Blume lamented that many on the left are now pushing censorship with the same zeal as the 1980s religious right.
"From the 1980s, from the extreme religious right where it all started, we've come to a lot of book-challenging from the left, also," she said.
She singled out trigger warnings for special criticism.
"All books, then, need trigger warnings, because in any book there could be something to bother somebody," she said.
Trying to add trigger warnings to Blume novels might be a fun exercise. Should Are You There God? It's Me, Margaret warn easily-disturbed readers that God does not make an appearance? Should Tales of a Fourth Grade Nothing spoil its ending by including a trigger warning pertaining to human-on-turtle violence?
Earlier in the interview, Blume mentioned The Absolutely True Diary of a Part-Time Indian, a popular young adult novel by Sherman Alexie that has been purged from some school library shelves in Missouri, Washington, Wyoming, and Idaho. The book features occasional violence and profanity; I gather that it has drawn the ire of censorship-inclined administrators on both the right and the left, proving once again that the desire to ban offensive content is a different sort of ideological predisposition.
Related trigger-warning bashing, from earlier today: Reason's Nick Gillespie writes that today's kids are "constrained by ideological and emotional bubble wrap."