Huey P. Newton Gun Club Aims To Be 'Black Alternative to the NRA'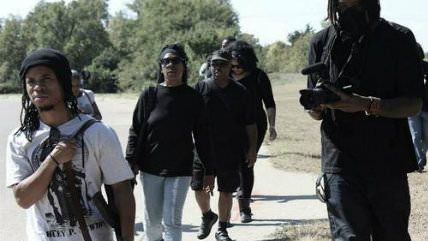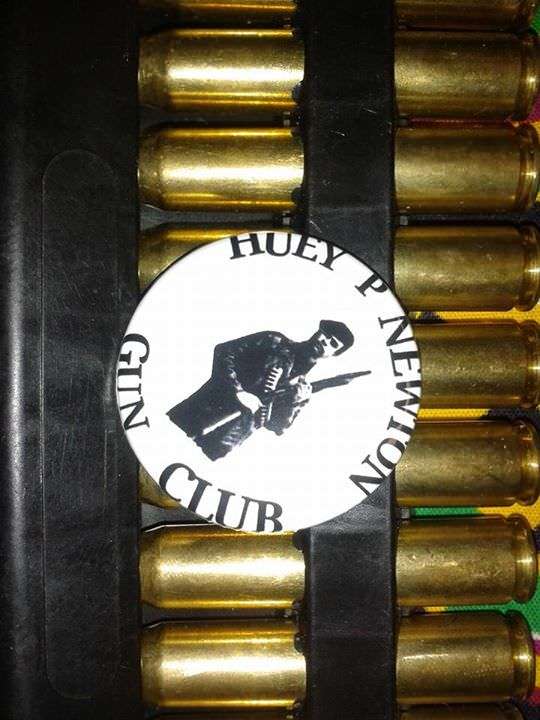 Today Vice magazine takes a lengthy look at the Huey P. Newton Gun Club, an organization formed in the wake of Michael Brown's shooting in Ferguson, Missouri, last August. The group instantly made headlines by taking to the streets of South Dallas armed with rifles and shotguns, spouting a rhetorical mix of open-carry appreciation and condemnation for police militarization and brutality.
Co-founders Charles Goodson, whom Vice describes as a "31-year-old dreadlocked vegan," and Darren X, national field marshall with New Black Panther Party, have a long history of activism against police violence in the Dallas area. From Aaron Lake Smith at Vice:
The Dallas New Black Panthers have been carrying guns for years. In an effort to ratchet up their organizing efforts, they formed the Huey P. Newton Gun Club, uniting five local black and brown paramilitary organizations under a single banner.

"We accept all oppressed people of color with weapons," Darren X, who is 48, tells me in a deep, authoritative baritone. "The complete agenda involves going into our communities and educating our people on federal, state, and local gun laws. We want to stop fratricide, genocide—all the 'cides."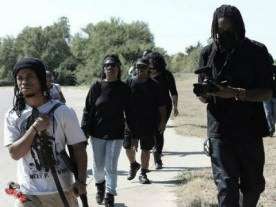 Though the New Black Panther Party seems to share a fashion sense and at least some rhetoric with the original Black Panthers, members of the old guard aren't big fans. Bobby Seale, one of the founders of the original Black Panthers, speculated to Vice that the new group was a right-wing front organization, possibly funded by the Koch brothers.
"But despite the New Black Panther Party's dismal reputation, in Dallas its members are, at least, the most thoughtful and professional revolutionaries around," writes Smith.
They have a platform, an ideology…and are serious about their politics and the importance of being armed….Darren X says that his Party is trying to move away from the inflammatory rhetoric of its leadership and "transition from black power to all power to all the people."…

Goodson hopes the Huey P. Newton Gun Club will continue to grow and eventually become a mainstream gun-rights organization, the "black alternative to the NRA."
The need for a gun rights movement specifically for black Americans stems from the fact that black and white gun owners tend to face fundamentally different issues in the U.S., the men say. Read the whole Vice piece for more on the gun club's goals, plus a history lesson on how fear of armed blacks directly spawned much of our early gun control legislation. Find out more about the Huey P. Newton Gun Club's activism and efforts here and here.