Vermont Kills Single-Payer Health Care Plan After Tax Hikes Prove Too Hefty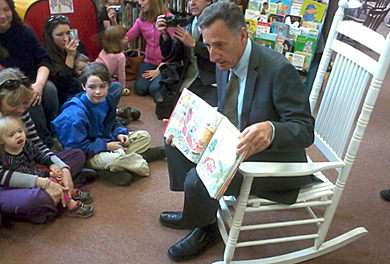 Vermont is saying a sad goodbye to its hopes of enacting America's first single-payer health care system.
The reason the state says it won't pursue the plan is that it's just too expensive. Even Democratic Gov. Pete Shumlin, who hoped the system would be a highlight of his political career, agrees that the tax hikes necessary to fund the system would have been prohibitive.
The plan, which would have worked under an Obamacare waiver, has been in the works for years, but for much of that time backers of the plan struggled to identify a financing mechanism. And as soon as they did, it became clear that it wasn't going to work. The financing plan, announced only recently, would have required an additional 11.5 percent business payroll tax as well as a 9.5 percent income tax on top of the state's existing income tax. As the Burlington Free Press notes, Shumlin was concerned that small business would be hit with both, calling the financing plan "detrimental to Vermonters" as soon as it was released.
It wouldn't even have been true single payer, as Politico points out. Large self-insured companies would have been left out of the mix, and Medicare would have continued on. Large companies would not only have been paying for their own workers' health plans, outside the system, they also would have been paying new taxes designed to support the state's single-payer system.
Vermont isn't the first state to attempt a state-based single-payer system. California looked at it in the 1990s, and it too proved to be too expensive to be workable.
In stumping for Vermont's single-payer plan, Gov. Shumlin and other supporters repeatedly argued that it was intended as a cost control mechanism. The failure of the plan is yet another reminder that these sorts of single-payer systems require tax hikes that even liberal governors in liberal states can't support.