Vice President's Son Joins Board of Directors of Ukrainian Gas Company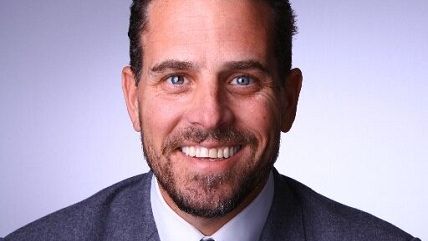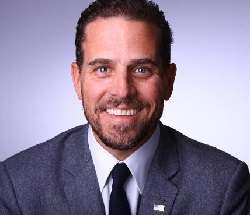 The son of a vice president joined the board of directors of the Ukrainian gas company Burisma Holdings… not the son of Ukraine's or Russia's vice president, but our very own. From Burisma Holdings' statement:
R. Hunter Biden will be in charge of the Holdings' legal unit and will provide support for the Company among international organizations. On his new appointment, he commented: "Burisma's track record of innovations and industry leadership in the field of natural gas means that it can be a strong driver of a strong economy in Ukraine. As a new member of the Board, I believe that my assistance in consulting the Company on matters of transparency, corporate governance and responsibility, international expansion and other priorities will contribute to the economy and benefit the people of Ukraine."
Burisma provides four paragraphs of bio for Biden, including the tidbit that he's a "well-known public figure" but doesn't include that he's the son of the U.S. vice president. I guess they wouldn't want to make it appear like nepotism played a role, right? Burisma describes itself as "one of Ukraine's largest independent gas producers." BusinessWeek reports it is based in Cyprus. Burisma Holdings says it has fields in all three of Ukraine's gas and oil regions, the Carpathian, Crimean, and Dnieper-Donets basins, the latter two located in eastern Ukraine, currently experiencing bouts of pro-Russian insurgency and even the annexation of Crimea by Russia.
Ukraine, and most of Europe, relies heavily on gas piped in from Russia for its energy needs. According to Bloomberg 30 percent of Europe's gas comes from Russia, and half of that crosses Ukraine. The Russian government's gas company, Gazprom, hiked the price of gas for Ukraine by 81 percent in April, bringing it to $485 per 1,000 cubic meters, the highest price in Europe. Ukraine owes $3.5 billion for Russian fuel delivered last year and in the first four months of 2014. The Ukrainian government has been trying to renegotiate a deal struck with Russia in 2009 that the government it replaced also tried to renegotiate. The Russians say they're not open to negotiation until Ukraine pays its bill. The country received its first $3.2 billion of a $27 billion international aid package meant to pay down its gas debt last week, but Russia's deputy energy minister says Ukraine hasn't used any of it for that purpose yet.