Snapchat Settles With FTC Over Its Users Being Idiots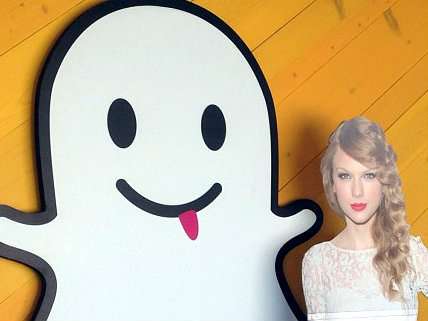 Snapchat is a smartphone app, launched in 2011, that bills itself as an ephemeral messaging service. Photos or videos sent from one Snapchat user to another will automatically disappear from a recipient's device and the Snapchat servers after a matter of seconds. Of course, a matter of seconds is all it takes to screengrab something on an iPhone—as some users have learned the hard way.
But because some users didn't realize that Snapchat wasn't magic, the company found itself under scrutiny from the Federal Trade Commission (FTC). According to the FTC, Snapchat was engaging in deceptive marketing by saying photos would "disappear forever," since it's actually possible for users to make copies of private images via screenshotting or employ third-party apps that record all onscreen behavior.
To be fair, the FTC's complaint against Snapchat also involved a more serious allegation: that Snapchat had been accessing names and phone numbers of Apple device users' friends without telling them, according to TIME. It also faulted the app for security flaws which allowed hackers to find and post millions of users' names and phone numbers online.
Snapchat didn't formally admit to any wrongdoing, but it did reach an agreement with the FTC. Under the agreement, Snapchat must be explicit about how images may be used and copied and must tighten up programs to protect user data. The company must also undergo FTC review every two years, with any violations of the agreement resulting in fines of up to $16,000 per transgression.
"Even before today's consent decree was announced, we had resolved most of those concerns over the past year by improving the wording of our privacy policy, app description, and in-app just-in-time notifications," a Snapchat spokesperson told CNET. "And we continue to invest heavily in security and countermeasures to prevent abuse."
Today, Snapchat's privacy policy makes clear that it "cannot prevent others from making copies of your messages (e.g., by taking a screenshot). … In addition, as for any other digital information, there may be ways to access messages while still in temporary storage on recipients' devices or, forensically, even after they are deleted. You should not use Snapchat to send messages if you want to be certain that the recipient cannot keep a copy."
In other words: the basic rules of the digital communication still apply. And yet many Snapchat users were inclined to forget this. The FTC seems to think this is Snapchat's fault. But shouldn't responsibility for prudent use of an app lie with those who choose to use it?