U.S. Troops in Poland Amid New Killing and Hostage-Taking in Ukraine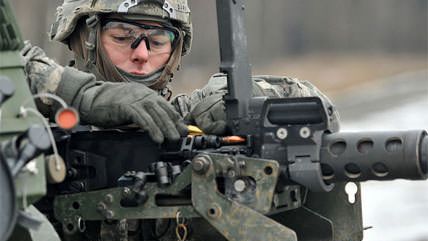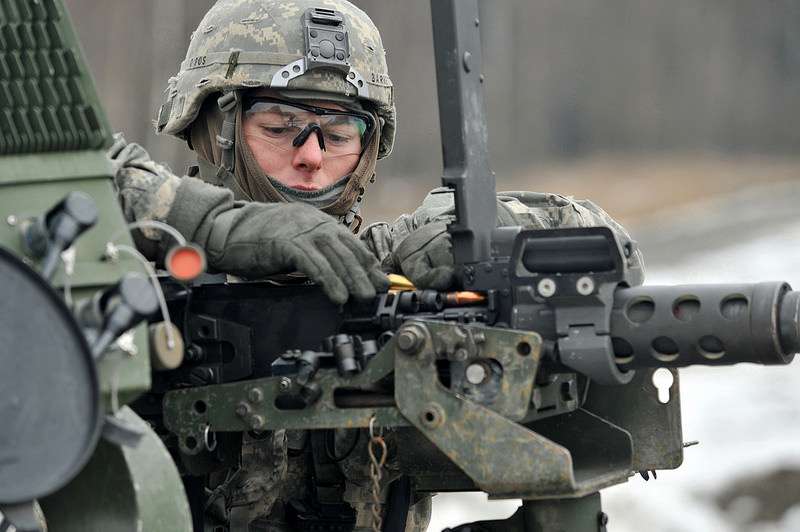 One hundred and fifty American paratroopers from the 173rd Infantry Brigade Combat Team landed in Poland today and an additional 450 soldiers are set to arrive and begin conducting military exercises in Estonia, Latvia and Lithuania by next Monday.
"It's a very tangible representation of our commitment to our security obligations in Europe, and the message is to the people of those countries and to the alliance that we do take it seriously," said Defense Department Press Secretary Rear Adm. John Kirby. "We're looking at trying to keep this rotational presence persistent throughout the rest of this year."
According to Politico, the White House is considering piling on even more sanctions against Russia for its role in destabilizing Ukraine.
A group of diplomats including Secretary of State John Kerry met in Geneva last week and hammered out an agreement to "de-escalate" the crisis in Ukraine. Six days later, the situation has only gotten worse.
Yesterday, a Ukrainian politician, Vladimir Rybak, and another man were found dead near the separatist-occupied city of Sloviansk. The Ukrainian government alleges that separatists "tortured to death" the two men, prompting the government to resume the "anti-terrorist" operation it was conducting before the Geneva agreement.
And, there's a growing list of people being taken hostage by militant separatists. Simon Ostrovosky, an American journalist with Vice was briefly detained after a press conference with a self-proclaimed "people's mayor" of Sloviansk.
Several pro-Russian separatist leaders have previously said that they will not back down until there is a referendum on the secession of eastern regions of Ukraine.
Read more Reason coverage of Ukraine here.