Why Aren't People Grateful for the Better Health Plans (or Light Bulbs) Mandated by the Government?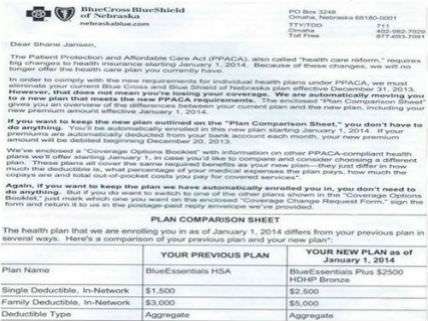 The New York Times notices that the Patient Protection and Affordable Care Act—under which, President Obama assured us, we could keep our health plans if we liked our health plans—has resulted in the cancellation of medical coverage for "hundreds of thousands of Americans in the individual insurance market." But the article treats this phenomenon mostly as a Republican talking point, as opposed to an actual problem. "Cancellation of Health Care Plans Replaces Website Problems as Prime Target," says the headline. "After focusing for weeks on the technical failures of President Obama's health insurance website," says the lead, "Republicans on Tuesday broadened their criticism of the health care law, pointing to Americans whose health plans have been terminated because they do not meet the law's new coverage requirements." The Republicans even have props:
Baffled consumers are producing real letters from insurance companies that directly contradict Mr. Obama's oft-repeated reassurances that if people like the insurance they have, they will be able to keep it….

The cancellation notices are proving to be a political gift to Republicans, who were increasingly concerned that their narrowly focused criticism of the problem-plagued HealthCare.gov could lead to a dead end, once the website's issues are addressed.
The Times does intimate that canceled health insurance is perceived as a problem by those who experience it but repeatedly suggests that it's not that big a deal. "The affected population, those who bought insurance on their own, is a small fraction of an insurance market dominated by employer-sponsored health plans," it says. (Won't the government's new minimum coverage requirements force changes in those plans too, and won't that result in higher costs for employees?) "Tens of millions of people are finding that their insurance is largely unchanged [except for the cost?] by the new health care law," a sidebar notes. What about the others? "In many of those cases," the Times says, "the insured have been offered new plans, often with better coverage but also at higher prices." At a House Ways and Means Committee hearing yesterday, Marilyn Tavenner, administrator of the Centers for Medicare & Medicaid Services, likewise emphasized (as paraphrased by the Times) that "the new policies would provide more benefits and more consumer protections than many existing policies."
Tavenner seems to think that makes it OK to force people out of their old policies and into the new, government-approved ones. Yet people who buy coverage on the individual market already have weighed the tradeoffs and decided they do not want the benefits that the federal government insists they should have. Overriding those judgments is like demanding that car buyers looking for an economical subcompact buy a hybrid minivan instead. Sure, it costs more, but it's a better vehicle! Look at all that space for children! And if the buyer happened to be a bachelor, he would be in the same position as all the people compelled to buy "maternal coverage" or "substance abuse services" for which they have no use.
Even features that pretty much everyone would like if all other things were equal, such as low deductibles and generous prescription drug coverage, cost money. People who deliberately forgo them have decided they are not worth the price. By what right does the government tell them they are wrong?
The argument that the insurance mandated by Obamacare costs more, but it's worth it reminds me of the debate over the creeping federal ban on incandescent light bulbs. There, too, consumers had made a choice that politicians and bureaucrats did not like: They overwhelmingly preferred traditional bulbs, despite their inefficiency, because they were much cheaper than the alternatives. But consider the energy savings! "A household that upgrades 15 inefficient incandescent light bulbs," an Energy Department official enthused, "could save about $50 per year." Consumers unimpressed by that calculation were clearly too stupid to be making decisions for themselves, so they had to be forced into better (albeit more expensive) choices.