Bradley Manning Is Now Chelsea Manning
Confirms intent to live as a woman moving forward in prison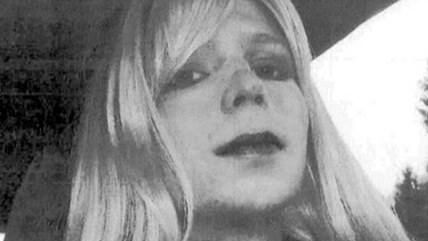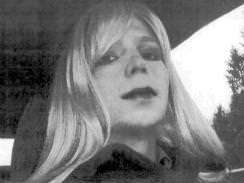 Bradley Manning announced in a statement today a name and gender change. Bradley is becoming Chelsea and is asking to be referred to as a female and wants to begin hormone therapy.
From Manning's letter:
As I transition into this next phase of my life, I want everyone to know the real me. I am Chelsea Manning. I am a female. Given the way that I feel, and have felt since childhood, I want to begin hormone therapy as soon as possible. I hope that you will support me in this transition. I also request that, starting today, you refer to me by my new name and use the feminine pronoun (except in official mail to the confinement facility). I look forward to receiving letters from supporters and having the opportunity to write back.
Manning's gender confusion was brought up before and during her trial. She may find some frustrations trying to move forward while in prison. Courthouse News contacted Fort Leavenworth, Kansas, where Manning is likely to serve time. Their assistance to Manning will not extend beyond psychological support:
Ft. Leavenworth spokeswoman Kimberly Lewis told Courthouse News that treatment for transgender inmates does not extend beyond psychiatric care.

"All inmates are considered soldiers and are treated as such with access to mental health professionals, including a psychiatrist, psychologist, social workers and behavioral science noncommissioned officers with experience in addressing the needs of military personnel in pre- and post-trial confinement," Lewis said in an email. "The Army does not provide hormone therapy or sex-reassignment surgery for gender identity disorder."
The treatment of transgendered inmates has become a point of contention as the movement garners more attention and respect (and fear, sadly). Courthouse News notes the legal cases that have cropped up as transgendered inmates fight for the right for medical treatment:
A growing number of federal judges have ruled that rejecting such treatment for transgender prisoners constitutes cruel and unusual punishment.

Indeed, the jurisdiction of the Maryland courtroom where the WikiLeaks source has been tried is subject to a 4th Circuit decision from Jan. 28 this year guaranteeing the possibility of sex-reassignment surgery for all federal inmates in Maryland, Virginia, West Virginia, and North and South Carolina.

The Chicago-based 7th Circuit ruled similarly in 2011, striking down a Wisconsin law banning such medical care. A Boston federal judge granted surgery to a convicted wife-killer last year, and the 1st Circuit is currently mulling that decision on appeal.
As a soldier in a military prison, though, Manning is not subject to these decisions. She may end up finding herself as the face of another battle — one about how the military treats transgendered members.