Christie a Strong General Election Candidate for 2016, Says Obama Campaign Manager David Plouffe
Maybe he should run as a Democrat then?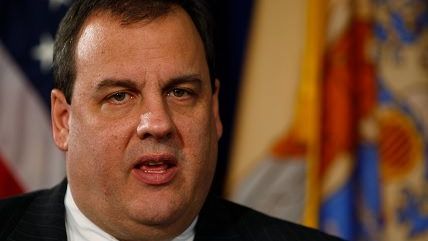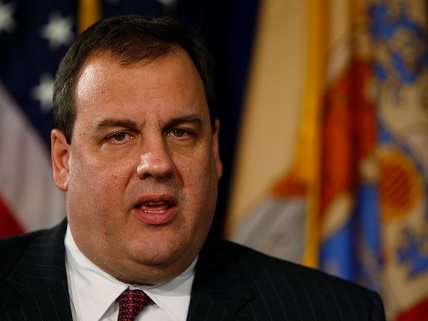 Running for re-election as governor in New Jersey, Republican incumbent Chris Christie holds a sizeable lead over his Democratic opponent and has racked up endorsements from several dozen Democrat politicians in the state. It's no secret Christie is pining for a landslide; he even scheduled the special election for Senate two weeks before his own election, at a not insignificant extra cost, to avoid losing votes with Cory Booker on the Democrat side of the ballot. Christie's endorsing the Republican candidate for Senate, Steve Lonegan, reportedly only tepidly. Many assume the full-on press for a landslide this November is in preparation for a 2016 presidential run. And Obama's people think Christie would make quite a strong candidate. Via the Hill:
"Gov. Christie, this is probably a kiss of death for him, for me to say this, he would potentially be a very strong general election candidate," [former Obama campaign manager David] Plouffe told ABC News's "This Week."

But the former White House adviser warned that "in the current Republican Party," a more centrist candidate like Christie "can't win." And, Plouffe said, decisions like the one last week to bar NBC and CNN from hosting Republican presidential debates were "completely foolish" because it would draw candidates further to the right.

"What's going to be said on those stages to secure the Republican nomination is going to cause huge problems in the general election," Plouffe said. "It happened with Mitt Romney, it will happen in '16."
The differences between Obama and Romney were arguably minimal. Romney at this point would probably have a better chance winning the 2016 Democratic primary than the Republican one.
Christie was the "centrist" preference since the 2012 cycle, and has loomed large in the early pre-election 2016 season, mostly by taking shots at Rand Paul and the ascendant "libertarian" wing of the GOP. The Republican divide came to the forefront last month, when Christie and other establishment Republicans attacked Rand Paul for insufficiently supporting Obama and the NSA's domestic surveillance operations. Last week, Christie said the Republican party was "not a debating society" and that it needed to "win and govern with authority," comments interpreted as a jab at Rand Paul, another 2016 Republican contender. Paul responded over the weekend by saying it was a mistake for Christie to say there was no room for difference in the GOP and that the party needed to grow by embracing "libertarian Republicans." David Plouffe, apparently, would prefer it didn't.
As to the debate boycott, Democrats boycotted debating on Fox News during the 2008 season, but Plouffe didn't seem concerned that would draw the candidates to the left. RNC chairman Reince Preibus says Republicans won't boycott debating on Fox News even though sister company Fox TV Studios will be producing NBC's putative Hillary Clinton miniseries, for which the RNC plans to boycott MSNBC.