San Diego Mayor Finishes Two-Week Training on Treating Women Like People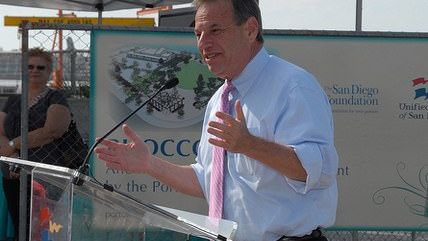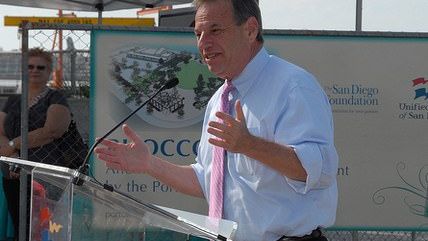 (Port of San Diego / Foter / CC BY)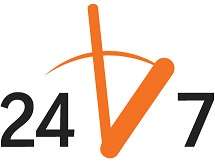 So far, 14 women have come forward to accuse San Diego Mayor Bob Filner of sexual harassment. That's one for each day he has spent in therapy over his behavior. The latest news is that he's back from his two-week intensive training in not fondling women. Except that he isn't supposed to be back until next week. His chief of staff says he has completed the full training. He just started earlier than reported. From Scripps and 10News in San Diego:
San Diego Mayor Bob Filner's chief of staff confirmed to 10News that the mayor began his therapy a week early and has already completed the program, but a statement from his attorneys said he will finish his therapy Saturday.

On Friday afternoon, Chief of Staff Lee Burdick told 10News reporter Allison Ash that Filner began his two weeks of "intensive" therapy one week earlier due to "intense media coverage."

In a press conference in late July, Filner said he would begin his two-week therapy session on August 5.

He was originally scheduled to come back to work August 19, but Filner is reportedly coming back to San Diego Friday.
According to Filner's attorneys he will be taking "personal time" next week and will not be available. Also, the city changed the locks on his office while he was away in order to preserve evidence.
Follow this story and more at Reason 24/7.
Spice up your blog or Website with Reason 24/7 news and Reason articles. You can get the widgets here. If you have a story that would be of interest to Reason's readers please let us know by emailing the 24/7 crew at 24_7@reason.com, or tweet us stories at @reason247.