Brickbats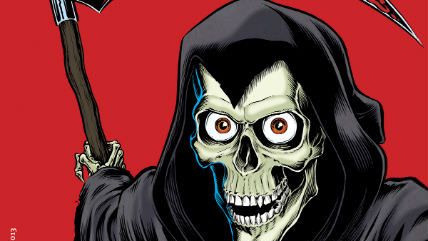 Tammy Cooper has sued the La Porte, Texas, police department and one of her neighbors after she was arrested for abandoning a child because she let her children, ages 6 and 9, ride their scooters in the cul-de-sac in front of their home. Cooper says she was sitting in her yard just a few feet away, but the neighbor reported the children were unsupervised. Prosecutors eventually dropped the charges, but not before Cooper spent a night in jail and paid $7,000 in legal fees.
Police in Victoria, Australia, stopped several automobiles and ordered the drivers to fill all the lanes on the road. At first, the motorists thought it was a routine traffic check, but they quickly realized the police were using their vehicles, while they remained seated inside, as a roadblock to stop a fleeing driver. It worked. The fleeing driver stopped after slamming into the cars.
Corpus Christi, Texas, officials have ordered John Webb to stop washing the bird droppings off the sidewalk in front of his downtown restaurant. Webb has washed the sidewalk for 18 years. But officials now say that since the droppings run into the storm drain he is violating the city's storm water ordinance and could be fined $2,000 a day.
Just hours before the planned opening of Hop City Craft Beer and Wine in Birmingham, agents from the Alabama Alcoholic Beverage Control Board raided the store, seizing $7,000 of home brewing equipment and instructional books. While it's illegal to brew beer at home in Alabama, store owner Kraig Torres said he believes it is legal to sell home brewing equipment. The control board obviously disagrees.
When her son did not get off the bus after his first day of kindergarten in Salem, Oregon, Windy Holm was terrified. Her mood did not improve after she called the school and was told officials there did not know where he was. They finally figured out that the school had sent 5-year-old Teylor Kobernik to after-school day care. The boy said they forced him into a car with an employee of the day care program despite his insistence that he was supposed to get on the bus.
Police officers forced students at Horizon High School in Texas to remove clothing so they could photograph any tattoos the kids were sporting. Parents did not give permission for the photos, and school officials say the police did not tell them photos would be taken. Horizon City Police Chief Michael McConnel says the department has destroyed the photos.
Officials in Falun, Sweden, have ordered a local school to reduce its vegetable buffet by half and to start serving store-bought bread instead of freshly baked bread. The city ordered lunch lady Annika Eriksson to make the changes because it wasn't fair that students in other schools did not get the same choices.
Charles Oliver