Brickbats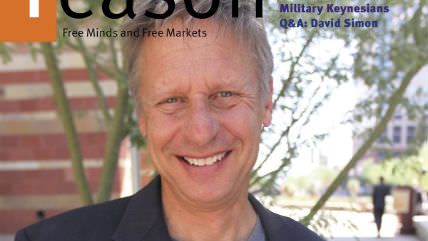 North Haven, Connecticut, zoning officials sent the Lidsky family a cease-and-desist order for keeping "livestock" on a property smaller than two acres. The livestock in question: the family's pet rabbit. After local and national news outlets picked up the story, North Haven officials said they will change the zoning ordinance so the family can keep the bunny.
Maricopa County, Arizona, officials claimed Briseria Torres was an illegal alien and charged her with three counts of forgery for falsely obtaining a driver's license. She spent four and a half months in jail and lost her house because she couldn't make payments. Torres was finally freed and the charges against her dropped after her attorneys presented a judge with a birth certificate showing she was born in the United States. Prosecutors knew about the birth certificate but allowed an Arizona Department of Transportation detective to tell a grand jury that it had been falsely created and that the state had canceled it. Neither assertion was true.
Martial arts expert Tim Larkin trains military and law enforcement officials, including U.S. Navy SEALs, in self-defense. But he won't be passing on his knowledge in the United Kingdom. The British Border Agency barred him from entering the U.K. to speak at a martial arts conference, saying "his presence here was not conducive to the public good." Larkin says he was banned because he has criticized British self-defense laws.
When Mitch Torbett applied for a construction permit in Tennessee, local officials ran his driver's license number and found an outstanding federal arrest warrant. Torbett said the warrant must be for his deceased twin brother, Mike. Local police arrested him anyway. They released him two days later after figuring out the warrant really was for his dead twin.
Officials at Oklahoma's Prague High School have refused to give a diploma to Kaitlin Nootbaar, the valedictorian of the 2012 graduating class. They say she can't have it until she writes an apology for saying hell in her graduation speech.
Colorado Springs police say they will investigate why officers wrongly arrested James Sorensen for carrying a firearm in a city park. As Sorensen explained to the officers, it has been legal to openly carry firearms in city parks for a decade. Police spokeswoman Barbara Miller said the officers may have relied on an outdated "cheat sheet" that explains city ordinances.
An Oregon court sentenced Gary Harrington to 30 days in jail and fined him $1,500 for building three ponds on his property to trap rainwater. State law says that water belongs to the city of Medford.
A Virginia judge sentenced Susan Mortensen to 50 hours of community service for vandalism after her 4-year-old daughter made chalk drawings on rocks in a Richmond park.
Charles Oliver