Courting the Ron Paul Vote: Libertarian Gary Johnson and Constitution Party Nominee Virgil Goode Make Their Case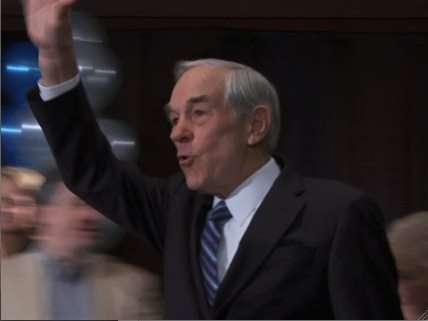 CHICAGO—Libertarian Party presidential nominee Gary Johnson of New Mexico and Constitution Party nominee Virgil Goode of Virginia are both looking to scoop up as many disaffected Ron Paul voters as they possibly can on Election Day. During the third party debate here they both made their own unique pitches that would appeal to Paul backers. Goode emphasized his paleoconservative positions on things like trade and immigration while Johnson pushed his libertarian credentials on things like ending the war on drugs and a non-interventionist foreign policy.
Both, though, were reluctant to tell Paul voters in detail why they should for them. Goode declared that Paul voters should look at all the candidates but not vote for Mitt Romney or President Obama. Johnson said he thinks Paul voters should favor him because he doesn't really want to tell them what do, but, he adds, his positions are the same as Ron Paul on nearly everything. Here in their own words are Goode and Johnson after the jump.