The Most Frightening Poll Results That You Will Read Today
So THAT'S who takes Thomas Friedman seriously.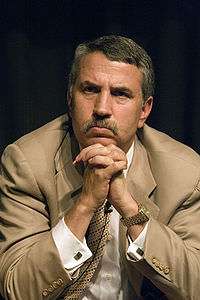 National Journal…asked a panel of Congressional and Political Insiders to rank, one-through-five, those columnists, bloggers, and television or radio commentators who most help to shape their own opinion or worldview.

New York Times columnist Thomas Friedman received more points than anyone else, with support from both Democrats and Republicans.
I should point out that this survey is three years old. That is not a sign that we are not doomed. It is a sign that we've been doomed for a while.