Massive Ron Paul Banner Dominates Worcester, Massachusetts
Worcester, Mass.—A massive banner featuring Ron Paul's mug is hanging off a building adjacent to Interstate 290 in downtown Worcester. The Osgood-Bradley Building, as it is officially known, is the unofficial headquarters for Paul activists in Massachusetts and in previous years had been leased by various Massachusetts Republican campaigns.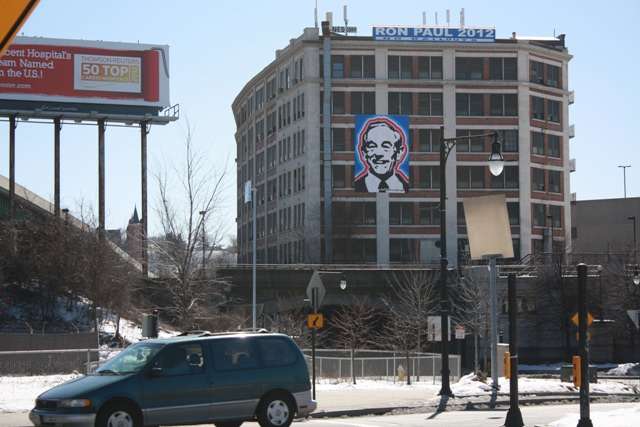 To put this photo in context, the building is about 100 feet tall, meaning the banner is roughly 18 feet by 25 feet. It was constructed on the building's fourth floor "Liberty Clubhouse."
According to artist Jon Allen it took three days to build and "hanging it up" was the easiest part.