Call and Heckle Tim Cavanaugh with Sacto KFBK's Cowboy Libertarian: 3:00 Pacific Today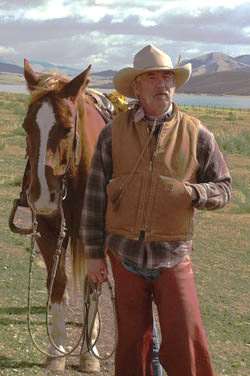 Reason Senior Editor Tim Cavanaugh will set around the campfire and do the story of 'The Midnight Caller' with the Cowboy Libertarian today on Sacramento's KFBK NewsTalk 1530.
The Cowboy Libertarian rides the high country at his own blog, punches dogies at Fox News, and is a columnist at Joel Fox's excellent California politics site Fox & Hounds Daily, which doesn't seem to have a natural cowboy angle, unless cowboys have taken up wearing red jackets and chasing small game.
Listeners in Northern California and Nevada can tune to AM 1530.
All others can listen live on the worldwide cybertubes, or get the podcast.
Time: 3:00 PM Pacific time (that's 6:00 PM for you tenderfoots back in Philadelphia).
Possible topics:
High noon for Jerry Brown.
Flannel-mouthed greenhorns telling big stories about the cavalry on its way.
Will the railroad company take care of us if we agree to give up our deeds?
What sidewinding polecat robbed the payroll wagon?
And if you're real good, cowboy poetry.