(Why) Do Artists Hate Capitalism?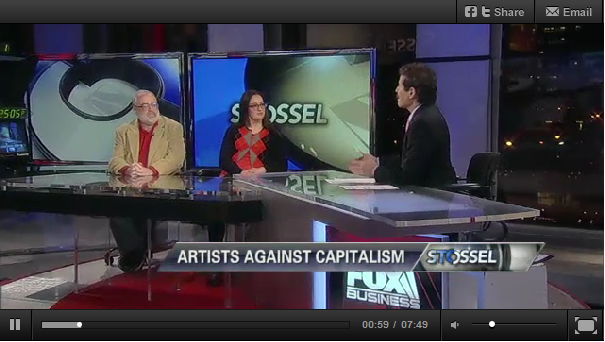 Last week, John Stossel talked with former MTV veejay and current radio host Kennedy and Miami Herald TV writer and Reason contributing editor Glenn Garvin about artists and capitalism. Click above to watch the discussion, which starts with Stossel inveighing against the Rolling Stones' (Can't Get No) Satisfaction, the anti-consumerist ditty that gave them their first U.S number one hit.
That's true, though it's also worth pointing out that the Rolling Stones are arguably the most famous tax exiles this side of Leona Helmsley.
As Stossel notes later in the segment, there are in fact a lot of pro-capitalist recording artists and other creative types out there. Yesterday, I pointed to a recent New York Times story on art-throbs Rachel Feinstein and John Currin who self-describe as libertarian.
Back in 2000, Brian Doherty took a long look at the "strange politics of millionaire rock stars."
I'll be on Stossel tonight, talking about government waste. Tune in to Fox Business at 10PM ET.