Who Will Train the Twinkie-Sniffing Dogs?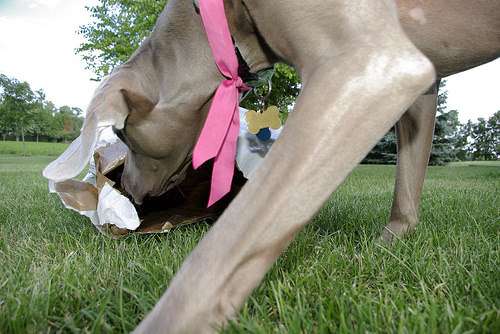 The St. Paul, Minnesota, school district is banning "sweet, sticky, fat-laden [and] salty treats" from all of its schools. According to the Minneapolis/St. Paul Star-Tribune, the new policy covers food served in cafeterias, food sold in vending machines or at fundraisers, food kept in employees' drawers as rewards for themselves or students, and even food that parents send to school for their children's lunches, which evidently will be subject to searches for contraband snacks and desserts. Food control officials will have to decide thorny issues such as whether an orange counts as a sweet and sticky treat, how much sodium chloride renders a snack "salty," and whether cheese should be banned because of its high fat content or welcomed for its protein and calcium.
How do school officials justify this astonishingly arrogant attempt to interfere with parents' decisions concerning their children's diets? "It's very basic," says Ann Hoxie, the school district's assistant director for student health and wellness. "Healthier kids are better learners." Jill Gebeke, principal at Chelsea Heights Elementary School, explains that "we have these kids for 6½ hours a day," and "we want to put this message front and center."
Evidently the message is that children's bodies are a collective resource that needs to be managed by agents of the state for their own good and the good of society, regardless of what they or their parents think. A fifth-grader at Gebeke's school displays the sort of counterproductive mentality that the school district is determined to stamp out:
"All my friends say, 'This really sucks,'" said Misky Salad, a 10-year-old fifth-grader at Chelsea Heights Elementary. "A lot of us feel it should be up to us to determine what we should do with our bodies."
[Thanks to Mark Lambert for the tip.]