Thanks for Doing Your Part, You Sure Are Smart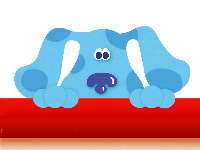 The Blue Dogs are revolting!
In the House, the Blue Dogs are howling. The coalition of 51 moderate to conservative Democrats has proposed capping non-defense discretionary spending at the rate of inflation. They may also object to any new programs that increase the size of the deficit. "We're concerned…with the Obama budget that we are -- according to their numbers -- maintaining $500 billion or more in deficit spending in the latter five years," Rep. Stephanie Herseth Sandlin (D-S.D.), a Blue Dog Coalition co-chair, told Reuters.
…or, er, maybe not:
So far, the Blue Dogs have failed to do much to restrain the Obama administration or their liberal congressional leadership. They lost the fight to keep Congressman Henry Waxman (D-Calif.) from seizing jurisdiction over climate change policy from Congressman John Dingell (D-Mich.). While they did delay and somewhat reshape the stimulus package, only 11 Blue Dogs voted against the original, more expensive version and just six voted against the deficit-increasing "compromise" that eventually became law.

In a similar vein, leading Senate Democrats like Conrad frequently complain about the size of the deficit and national debt. Yet the Politico reported: "But thus far, Conrad seems in retreat himself, saying this week that he now expects to report only a five-year budget next week -- putting off a real fight over the long-term debt."