Hillary Clinton Sets Fundraising Record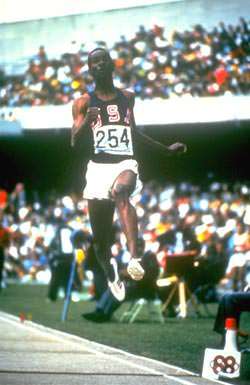 With a Bob Beamonesque great leap forward, Sen. Hillary Clinton (D-N.Y.) has absolutely smashed the previous fundraising record for this reporting period in a presidential race. During the first quarter of this year, Clinton brought in $26 million. The previous record? Al Gore's relatively measly $9 million during the first quarter of 1999 (that's about $10.8 million in 2006 dollars). Former North Carolina Sen. John Edwards also broke the record, pulling in about $14 million. More surprising still: Sens. Chris Dodd (Conn.) and Joe Biden say they've snagged $4 million and $3 million respectively (Obama has yet to tell).
More details here. It's a good thing everyone wants money out of politics, right? (Related: Do campaign contributions corrupt pols?)
GOP candidates have not released their hauls yet, but former New York Mayor Rudy Giuliani is apparently holding his lead for the Republican nod, thereby setting up the possiblity of a Subway Series equivalent in the race for the White House.
Which is somehow every bit as disappointing as the Florida-Ohio State series for national titles in football and men's basketball.