How Trump Will Reshape Foreign Policy
Cato Institute's Trevor Thrall on the Trump Doctrine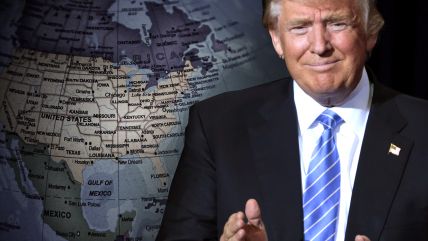 "I think [Trump] kind of has a zero-sum view of the world," says Cato Institute Senior Fellow Trevor Thrall. "'We're going to win, and we're going to beat people up hard to do it.'"
Reason TV's Nick Gillespie sat down with Thrall to discuss the Trump Doctrine, its potential effect on global stability, and America's role as an indispensable nation.
Camera by Todd Krainin, Joshua Swain, and Mark McDaniel. Edited by Austin Bragg.
Subscribe to our YouTube channel.
Like us on Facebook.
Follow us on Twitter.
Subscribe to our podcast at iTunes.