Woman Who Got in the Wrong Uber Thought She Was Being Sex-Trafficked. She Wasn't.
And yet her fear-mongering Facebook post about the ordeal was shared half a million times.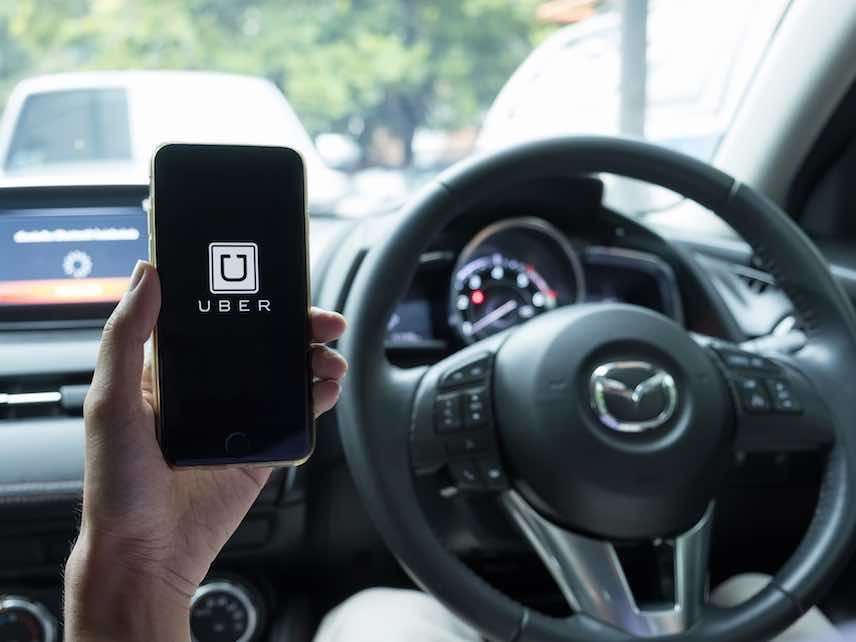 A woman leaving the Tampa Internartional Airport on Monday got into the wrong Uber. For some reason, she thought she was being kidnapped and sold into sex slavery.
She wasn't.
Later, the woman penned this harrowing Facebook post about the incident, which has been shared half a million times. She wrote:
Last night I was picked up by an Uber. Same car, female driver. I MADE A MISTAKE. I got in before checking, as she opened the back door for me from her seat. She drove erratically and didn't speak. About 10 minutes in, my actual Uber called me asking where I was. My voice cracked, because in that instant I knew. "A car… I think I need help." She told me not to hang up and to get out of the car however I possibly could. The lady refused to stop or respond to me. I told her she was driving by my friends (random girls I saw) and they would call the cops. She slowed a little, pointing at her phone saying "Uber. I take you back then." I said, no here is fine. She kept going. I booked it out the door, car still moving. She sped off.

I later was told by numerous people she is a sex traffic worker. They use women to lure people in, and possibly hang out in the Uber lot to steal rides of similar looking cars. The cops didn't come, but my real Uber driver did Cristin Cinquino, and hugged me, kept me safe, and cried with me. Always, always check your Uber. I'm lucky.
Actually, she was unlucky. She got in the wrong Uber and it proceeded to take her in the wrong direction. But as the Orlando Sentinel soon reported:
Tampa police, however, say it was all a misunderstanding. Hurley's ride wasn't a kidnapping situation, and the driver wasn't a sex-trafficking victim, police said.

Instead, Tampa police spokesman Eddy Durkin said, the woman was just another Uber driver with a similar car, whose primary language is Spanish and who doesn't speak much English, leading to the confusion.

"The person that posted it got into the wrong car and there was a language barrier," Durkin told the Orlando Sentinel on Wednesday. "It's as simple as that. This had nothing to do with sex trafficking."
The police checked out the story with everyone involved and consider the case closed.
But why did this woman immediately assume she was being sex-trafficked—and why did half a million people gullibly share her story?
The answer to the first is because sex trafficking is a moral panic. It has become a go-to eyeball-getter in the media, where it is portrayed Taken-style: Some random stranger grabs a random young person and sells them at the equivalent of a Sotheby's auction.
This is nonsense. As Beth Boggess, FBI supervisory special agent who heads Colorado's violent crimes against children unit, explained to KUSA TV:
…human traffickers tend to lure vulnerable teens over time. "It's a completely different crime," Boggess said. "We don't see kidnapping for human trafficking."
But if sex traffickers aren't kidnapping people right and left, why does a Facebook post like this one get shared so much?
I think there's two things going on, besides a mistaken perception of the magnitude of this crime. Firt, people love to be helpful. If all it takes to save a life is to press "share," who wouldn't? Second, people love to be at the center of excitement. If, by sharing this post, we are playing a small role in this thrillingly heinous story, well, it's better than no walk-on part at all.
The problem is that sharing this post does not spread helpful advice. It spreads unnecessary fear.
Instead, consider sharing this very post, or this one, or any of Elizabeth Nolan Brown's articles on the subject.
Headline: Woman Not Sex-Trafficked by Uber Driver, Everything Is Fine. Pass it on.