America's Insane Patchwork of Fireworks Regulations Can Crimp Your New Year's Eve Celebrations
Fortunately, fireworks regulations have been getting more liberal with each passing year.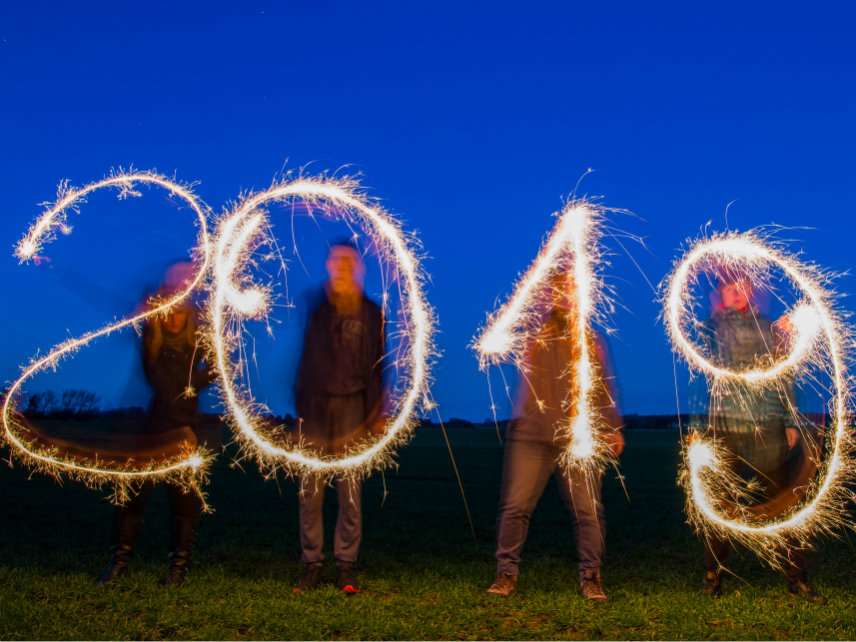 Millions of Americas will say goodbye to 2018 by setting off a few dozen of their favorite fireworks. What kind of fireworks they'll be able to use, how old they had to be to buy them, and whether they had to smuggle them across state lines are all highly contingent on where they live.
Take age limits, which vary widely across the country. In "Live Free or Die" New Hampshire, you must be 21 before buying fireworks, while South Carolina law considers 16-year-olds capable of both buying and selling these mini-explosives.
When you can buy fireworks also varies. States like Oregon, Indiana, and Kentucky restrict firework sales to times around the most explosive holidays—Fourth of July and New Year's—while others, such as Washington, let you buy them year-round.
And in Florida, fireworks are legal but only for pest control purposes.
"With all the stand-alone fireworks-only superstores in the state of Florida, there shouldn't be a critter left alive," Julie Heckman of the American Pyrotechnics Association told Reason back in August.
Fortunately the past few years have seen fireworks regulations get a little bit looser.
In May 2018, Delaware became the 49th state to legalize fireworks, leaving only Massachusetts with a blanket ban. Also this year, Ohio came tantalizingly close to getting rid of a law that—while allowing the sale of fireworks—required the purchaser to take them out of the state within 48 hours. The bill made it through the lower house of the state legislature, but stalled in the state Senate.
In 2017, Pennsylvania repealed a similar law that had restricted the sale of fireworks to those who could show an out-of-state driver's license. Now all adult Pennsylvanians have the ability to buy and use the fireworks sold in their state.
And Delaware and Pennsylvania aren't alone. Since 2011, places from West Virgina and Kentucky to New York and New Jersey have liberalized fireworks regulations in one way or another.
Despite the regulatory rollback, death and injuries related to the product remain rare. The average number of deaths from firework accidents is only seven per year, even though Americans consume more than 200 million pounds of the stuff annually. The injury rate has remained pretty flat over the past decade as well, hovering between 3 and 4 injuries per 100,000 people.
That these figures have stayed consistently low despite the twin trends of increasing consumption and looser laws suggests Americans can generally handle the responsibility of shooting off fireworks without also shooting off their fingers.
Hopefully 2019 will give them more freedom to do just that.