The Florida Gubernatorial Race Is Over, and Trump Ally Ron DeSantis Has Won
Though not as hotly contested as the U.S. Senate race, Florida's gubernatorial race has a clear winner.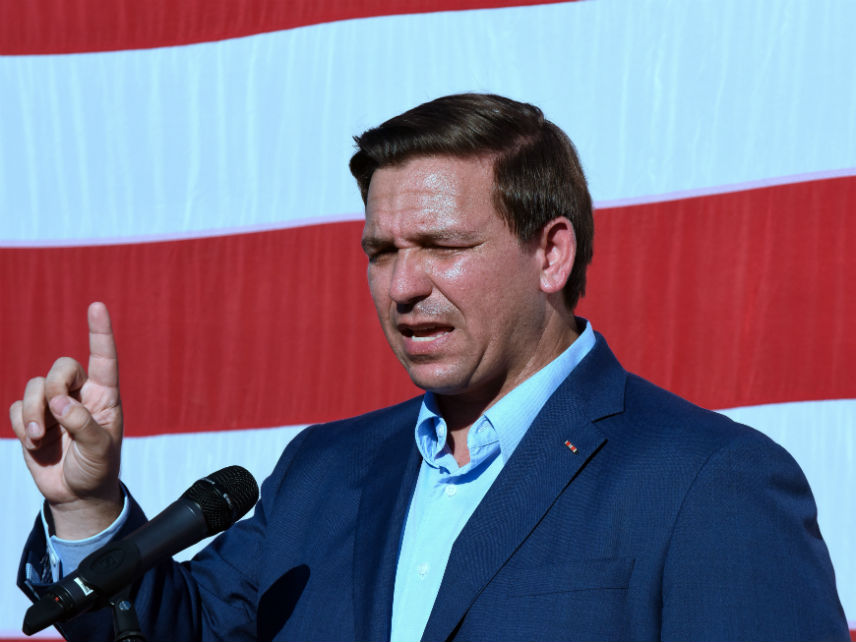 The election is finally over for at least one disputed Florida race. The victory previously declared for Republican gubernatorial candidate Ron DeSantis was confirmed by a recount on Thursday.
Following the Tuesday midterms, DeSantis claimed victory over Andrew Gillum, his progressive Democratic challenger and the mayor of Tallahassee, with Gillum initially conceding.
But the contentious margin between incumbent Democratic Sen. Bill Nelson and Republican Gov. Rick Scott triggered an automatic recount. As Nelson and Scott shifted their campaign strategies to winning the recount, Gillum on November 10 tweeted out, "I am replacing my earlier concession with an unapologetic and uncompromised call to count every vote."
On Thursday, a final tally placed DeSantis ahead of Gillum and beyond the margin needed for a second recount.
Florida has been governed by a Republican for the past 20 years. Despite this, the race between DeSantis and Gillum was settled by a mere 0.7 percent in the first tally.
Many Republicans of DeSantis' stripe, who portray themselves to be as Trumpian as possible, either lost their elections, or barely won.
DeSantis has largely ignored the recount and has already appointed a transition team to prepare for his new role as governor.