The Great Imaginary Willie Nelson Boycott of 2018
Sorry, Fox News and HuffPost.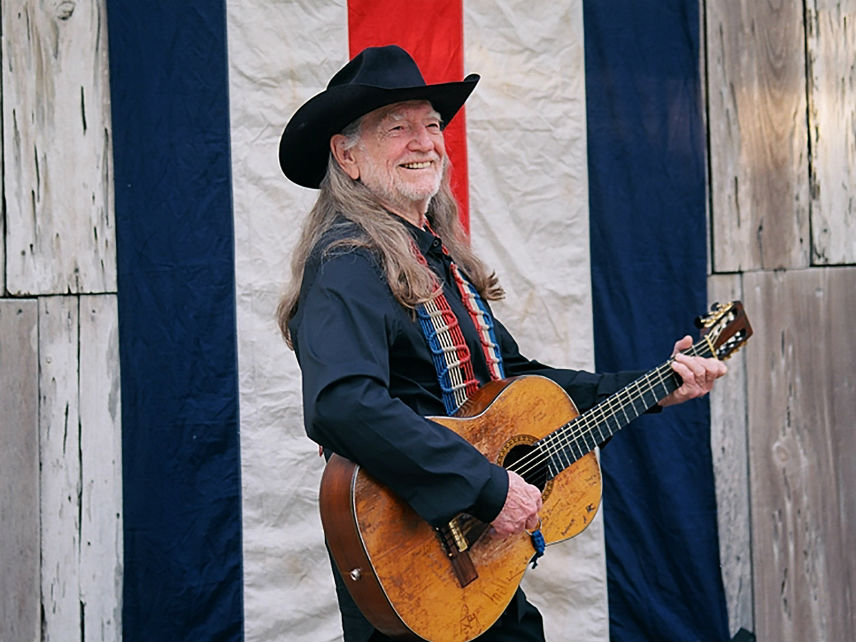 Country legend Willie Nelson is headlining a benefit concert for Beto O'Rourke, the Texas Democrat trying to unseat Republican Sen. Ted Cruz. The move isn't exactly surprising, considering Nelson's long history of largely left-leaning political activism. Yet Fox News, HuffPost, and The Washington Post, among other outlets, are now claiming that "furious" fans are "crying treason" and "abandoning" Nelson over it.
As is often the case, the alleged Willie backlash is overblown. Some fans are complaining about the concert online, but someone is always complaining about something online. So we get several stories that quote an angry Facebooker who said that years of smoking weed must have taken their toll on Nelson, and we get several that cite a tweet disavowing "that hippie guitarist who supports that damn socialist," but we don't get any making the case that any sort of serious backlash or boycott is underway.
As some of my colleagues observed in a recent podcast, many of today's outrage cycles begin with a few people carrying out trivial acts of protest, which then get played up as social media intensifies their voices. Like other recent alarmist stories, such as the fear that neo-Nazis are using Fortnite to recruit impressionable schoolchildren, this is nothing for Willie to worry about.