Worldwide Refugee Population Hits All-Time High, U.S. Intake Reaches All-Time Low
Mike Pompeo celebrates World Refugee Day by bragging about America's "leadership" on the issue, but the numbers tell a different story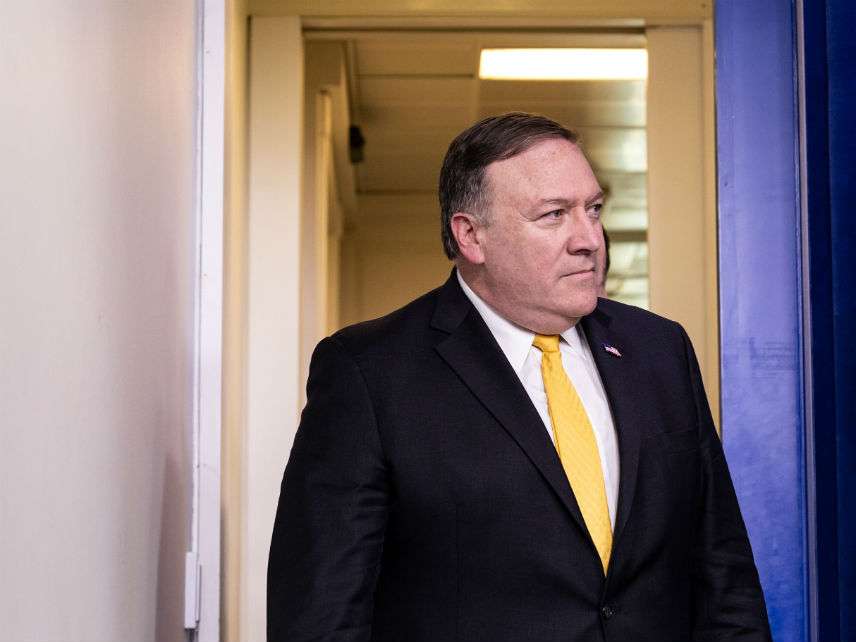 Today is World Refugee Day, which is when the United Nations High Commissioner for Refugees (UNHCR) releases its grim annual Global Trends report about people driven from their homes, and the world's politicians issue grave-sounding statements about all the work they're doing to ameliorate the crisis.
So what did the UNHCR find for 2017? A record number of displaced people: 68.5 million. And a record number of refugees leaving their home country: 25.4 million, or 2.9 million more than 2016, making it "the biggest increase UNHCR has seen in a single year." There are currently "44,500 people being displaced each day, or a person becoming displaced every two seconds." The main generators of refugees are, in order, the wars in Syria, Colombia, the Democratic Republic of Congo, Afghanistan, and South Sudan.
Secretary of State Mike Pompeo commemorated the occasion with a statement asserting that "the United States will continue to be a world leader in providing humanitarian assistance and working to forge political solutions to the underlying conflicts that drive displacement," and that "the United States provides more humanitarian assistance than any other single country worldwide, including to refugees." That leadership, however, is not reflected in the number of refugees the U.S. now takes in.
From October 1, 2017 to June 15 of this year, America has brought in 15,383 refugees. That puts the country on pace to accept just under 22,000 for this fiscal year, which would easily be the lowest number since the Refugee Act of 1980. (In Fiscal Year 2002, which began right after the September 11 attacks, the George W. Bush administration took in 27,131). Measured across presidencies, Bush took in an average of 48,000 refugees per year, Barack Obama 70,000, Ronald Reagan 82,000, Bill Clinton 89,000, Jimmy Carter 94,000, and George H.W. Bush 119,000.
We are contracting admissions right as the world is dramatically expanding people seeking shelter outside their home countries. The global population of refugees (minus the 5.3 million registered with the U.N. Relief and Work Agency for Palestinians in the Near East), was stable between 2008–2012, at between 10.4 million and 10.6 million, but since then we've seen this:
2013: 11.7 million
2014: 14.4 million
2015: 16.1 million
2016: 17.2 million
2017: 20.1 million
The last time the world experienced such a sharp spike in refugees, the Carter and Reagan administrations took in about 1 out of every 70 global refugees. The Trump administration is on pace right now to accept 1 out of 900.
Pompeo in his statement nodded both to those prior eras of generosity, and Donald Trump's new era of America First stinginess: "Since 1975, the United States has accepted more than 3.3 million refugees for permanent resettlement—more than any other country in the world. The United States will continue to prioritize the admission of the most vulnerable refugees while upholding the safety and security of the American people."
Or as the president himself said Monday, "The United States will not be a migrant camp, and it will not be a refugee holding facility. Won't be. You look at what's happening in Europe, you look at what's happening in other places; we can't allow that to happen to the United States. Not on my watch."
Relevant video from the archives: