A.M. Links: Trump's Lawyer Troubles, Larry Nassar's Michigan State Boss Arrested, Paul Ryan 'Is Not Resigning'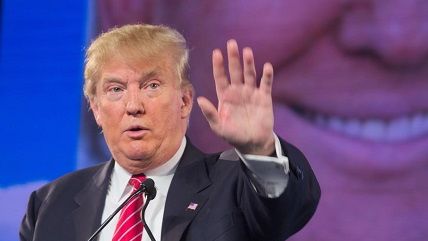 Todd Kranin

New poll: President Donald Trump's approval rating is at 42 percent.

"A prominent Chicago defense attorney said Monday that he had declined an invitation to lead President Trump's legal team responding to special counsel Robert S. Mueller III's Russia investigation, underscoring the president's difficulty in attracting top legal talent to represent him in the probe."
"The speaker is not resigning," said AshLee Strong, spokeswoman for House Speaker Paul Ryan, in response to rumors that Ryan would be stepping down.
William Strampel, who was Larry Nassar's boss at

the University of Michigan

Michigan State University, has reportedly been arrested.
Linda Brown, one of the figures at the center of the Supreme Court's landmark ruling in Brown v. Board of Education, has died at age 75.
Follow us on Facebook and Twitter, and don't forget to sign up for Reason's daily updates for more content.