A.M. Links: Stormy Daniels' Lawyer Says More Women May File Suit Against Trump, Conor Lamb Wins Pennsylvania Special Election, Toys 'R' Us Closing All U.S. Stores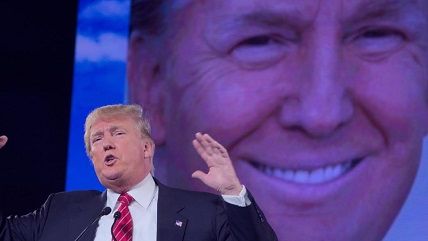 Todd Kranin

Michael Avenatti, the lawyer representing Stormy Daniels, says that other woman are contemplating legal action against President Donald Trump.

"President Trump boasted in a fundraising speech Wednesday that he made up information in a meeting with the leader of a top U.S. ally, saying he insisted to Canadian Prime Minister Justin Trudeau that the United States runs a trade deficit with its neighbor to the north without knowing whether that was the case."
Democrat Conor Lamb has been declared the winner of the Pennsylvania special election for the U.S. House.
Russian Foreign Minister Sergei Lavrov says that his country will "certainly" expel British diplomats in retaliation for Britain's expulsion of 23 Russian diplomats in the wake of the nerve agent attack in Britain on a former Russian spy.
Toys 'R' Us announced that it will be shuttering or selling off all of its 735 U.S. stores.
Supreme Court Justice Ruth Bader Ginsburg turns 85 years old today.
Follow us on Facebook and Twitter, and don't forget to sign up for Reason's daily updates for more content.