A.M. Links: Trump Says 'Take the Guns First, Go Through Due Process Second,' Hope Hicks Resigns, Putin Says Russia Has Nuclear Weapons Capable of Avoiding Missile Defense Systems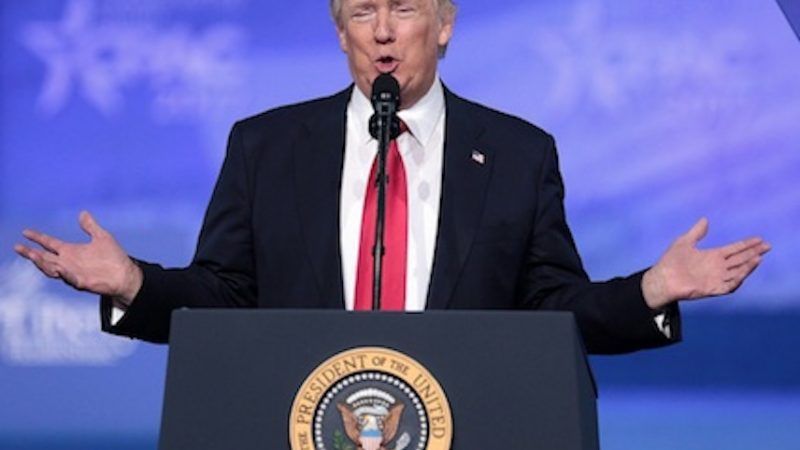 Gage Skidmore / Flickr.com

President Donald Trump: "Take the guns first, go through due process second."

Sen. Ben Sasse: "We have the Second Amendment and due process of law for a reason. We're not ditching any Constitutional protections simply because the last person the President talked to today doesn't like them."
Hope Hicks will resign from her position as White House communications director.
"Special counsel Robert S. Mueller III has been investigating a period of time last summer when President Trump seemed determined to drive Attorney General Jeff Sessions from his job, according to people familiar with the matter who said that a key area of interest for the inquiry is whether those efforts were part of a months-long pattern of attempted obstruction of justice."
The Trump administration is expected to announce new tariffs on steel and aluminum.
Vladimir Putin says Russia has developed nuclear weapons capable of avoiding missile defense systems.
Follow us on Facebook and Twitter, and don't forget to sign up for Reason's daily updates for more content.