"It's Clash of Clans Everyday, First Thing in the Morning": Bill Murray Talks Politics, P.C. Comedy
The SNL vet has interesting thoughts on why politics and comedy don't mix so well.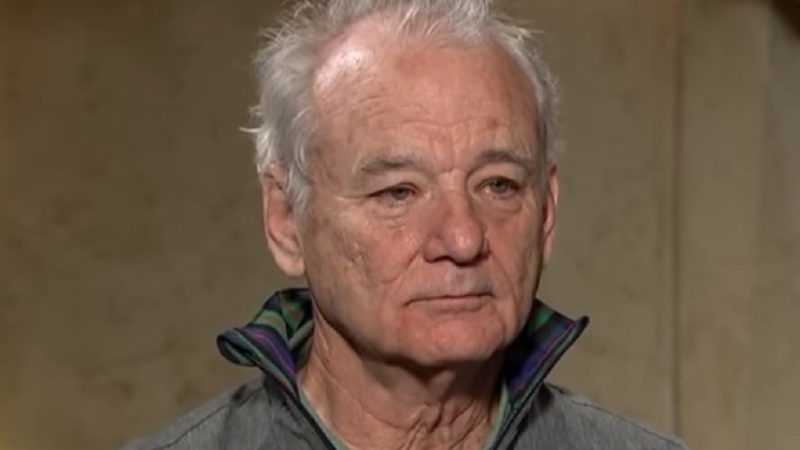 Comedian Bill Murray was on CNBC's Squawk Box on Friday, discussing contemporary politics and comedy, portraying Steve Bannon on Saturday Night Live, and more.
"It's Clash of Clans everyday, first thing in the morning," said Murray, who noted that politics and comedy suffer in similar ways when politicians and comedians isolate certain members of an audience for praise or derision.
My friend who's a great comedy writer, Jim Downey, he's accused of being a right-wing comedy writer, if there is such a thing. "No, no," he says, "I just think the way Democrats handle things is poor. They pick out little pieces of a population and say they represent it—we represent the hispanics, we represent the LGBT, or something." They're not speaking to everyone at once. It's almost demeaning to say we're using you, because you're a splinter group, there's almost a resentment, to say you're my people. We're being separated again by a politician."
Murray doesn't exactly speak in linear sentences or logic, but the entire segment is worth watching, especially since he seems slightly optimistic that what the past year has brought us—both in terms of gender politics and negative and positie over-the-top responses to Donald Trump antics—isn't simply useless tumult. Change of this sort, says Murray, "creates a kind of compost, of fertilizer, to make the next stage happen."
The full CNBC clip is above. Here's Murray as Steve Bannon from a month ago on SNL: