A.M. Links: Navajo Code Talkers Condemn Trump for 'Pocahontas' Remark, Second Ex-Staffer Accuses Conyers of Sexual Harassment, Alfa Romeo Giulia Named 'Car of the Year'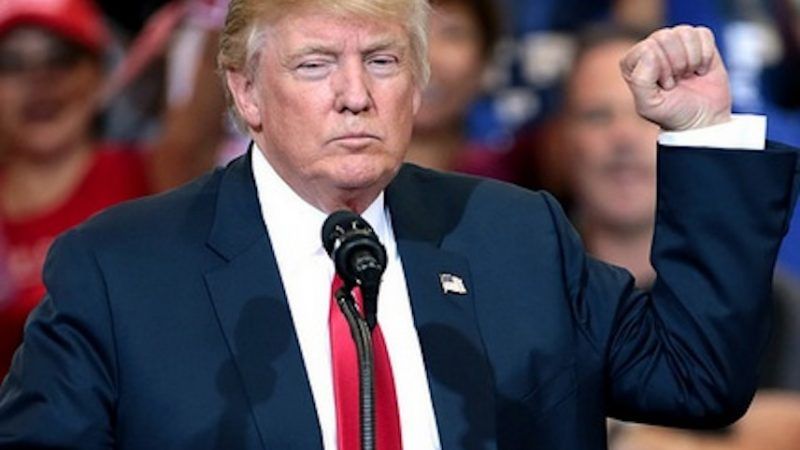 Gage Skidmore / Flickr.com

President Donald Trump will meet with congressional leaders today to see if an agreement can be reached on a spending bill.

A second former staffer has accused Rep. John Conyers (D-Mich.) of sexual harassment.
"Families of Navajo war veterans who were honored Monday at the White House say they were dumbfounded that President Donald Trump used the event to take a political jab at a Massachusetts senator, demeaning their work with an unbreakable code that helped the U.S. win World War II."
Senate Republicans remain divided on the GOP tax bill.
Motor Trend magazine has named the Alfa Romeo Giulia as its "car of the year."
"Pope Francis left out any specific mention of the embattled Muslim Rohingya community during his keynote speech in Myanmar on Tuesday. Human-rights groups were eagerly awaiting the talk and had urged the pope to use the term as a show of support for the community, which is being targeted in what the U.N. has called a 'human-rights nightmare' amid reported ethnic cleansing."
Follow us on Facebook and Twitter, and don't forget to sign up for Reason's daily updates for more content.