Students Were Offended By a Play That Mocks Political Correctness, So Brandeis Cancelled It
"It is an overtly racist play and will be harmful to the student population if staged."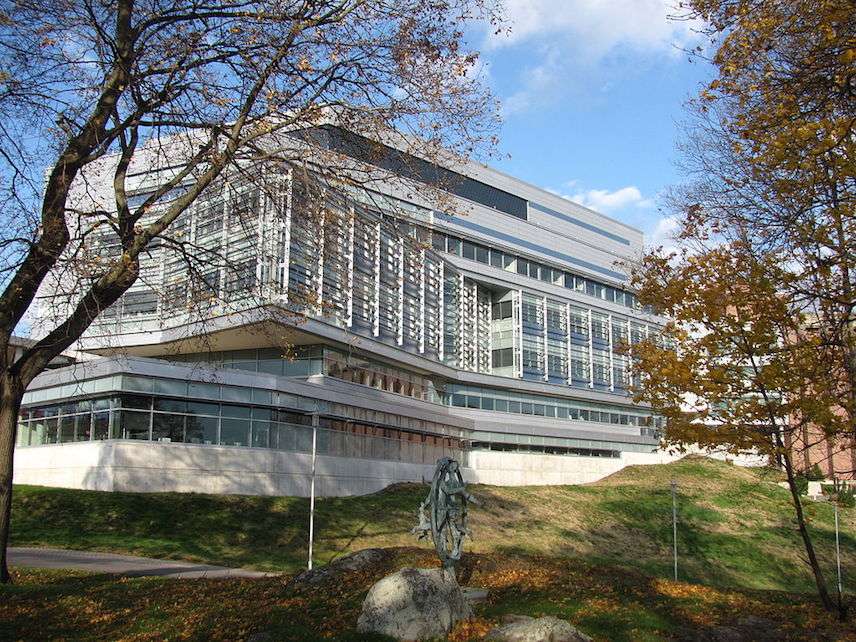 Don't think political correctness is a problem on campus? Try producing a play about it.
Renowned playwright Michael Weller conceived a play, Buyer Beware, that mocks activist students and their hostility to politically incorrect humor. He planned to stage a production of it at Brandeis University, the institution that granted him a Creative Arts Award.
But administrators cancelled the production after students complained that its subject matter—easily offended students—was offensive, according to The College Fix.
Buyer Beware is about a student who discovers the works of the un-P.C. comedian Lenny Bruce and attempts to stage a Bruce-like production. This antagonizes activist students affiliated with the Black Lives Matter movement, as well as the university, since an important donor is coming to visit on the day of the production and the administration would rather avoid controversy. (If this plot doesn't seem politically relevant to you, this is probably your first time reading one of my articles at Reason.)
The script apparently calls for a white actor to use the n-word in several instances. Bruce sometimes used offensive language, including the n-word, during his performances: not because he was a racist, but because he wanted to shatter their power. Weller's script calls for one of the characters, Ron, to quote Bruce: "Imagine if we just kept saying these words over and over again, sooner or later they'd become meaningless noise."
The activists who wanted the play cancelled have not actually read the script, but that doesn't matter to them, reports The Brandeis Hoot:
[Recent graduate Ayelet] Schrek, who lives in San Francisco, California, told The Brandeis Hoot that she's never read the script. "I trust the people who told me about it. I don't need to read the actual language to know what it is about," she said in a phone interview with The Hoot. Schrek argued that the department wanted to put it on for "political gain" and in a Facebook post wrote, "It is an overtly racist play and will be harmful to the student population if staged."
In other words, it would be harmful for Brandeis to even entertain the idea that activist students are too sensitive to emotional harm.
Another student rejected Weller's play on the basis of Weller's identity:
"The issue we all have with it is that [Weller] is an older, straight [sic] gendered, able-bodied and white man. It isn't his place to be stirring the pot," said Andrew Childs '18 in a phone interview for a Hoot article published on Sept. 29. Andrew Childs is an Undergraduate Department Representative for the Theater Arts Department and a member of the season's "play selection committee." [Emphasis mine.]
In lieu of staging the play, Brandeis intends to teach a course "devoted to the challenging issues Michael's work evokes," but it's unclear whether the course will actually have anything to do with Buyer Beware. The Brandeis theater department told WBUR that the decision to cancel the play was made in consultation with Weller—something Weller vehemently denies:
"That's false," Weller said. "Since I delivered the play, I haven't heard from the theater department."

Weller added that he now has no choice but to seek a professional production company to stage the play.

"I just hope that there is a chance for the kids who haven't seen the play at Brandeis to see it," he said.

Weller called the handling of the decision not to produce the play at Brandeis "a dangerous and corrosive way" to deal with the creation of a play.

"I wanted to give it to the school," Weller said. "I'm personally heartbroken."
Brandeis is a private institution, and Weller does not have some right to have a play produced there. And it is of course possible that the play just isn't very good. It's also possible the play is not merely good, but a socially valuable piece of art that calls attention to a real problem.