San Francisco Politicians Want to Quash a Right-Wing 'Freedom Rally'
A litany of bay-area politicians have come out swinging against the First Amendment.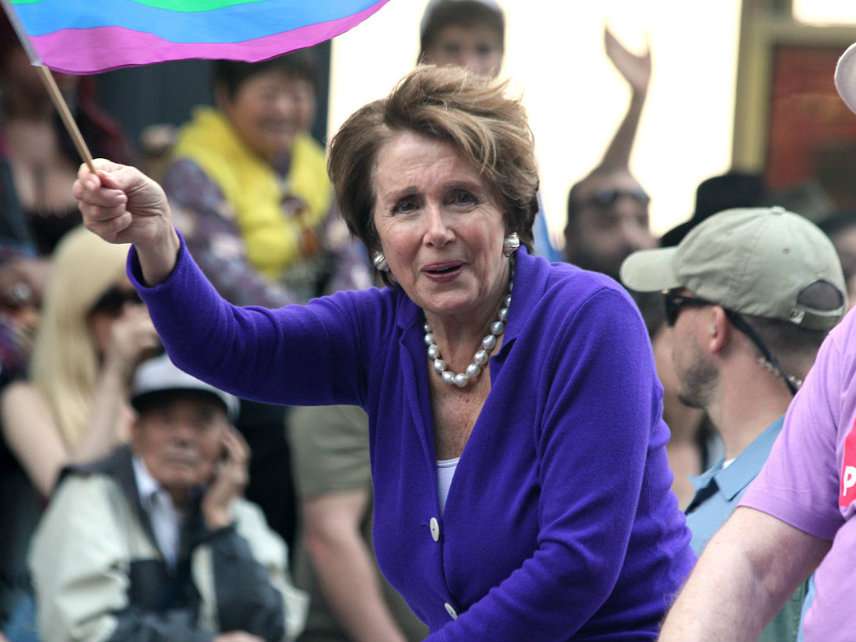 In the wake of the violence at Virginia's "Unite the Right" rally, San Francisco politicos are trying to quash a coming right-wing rally in their own city.
Figures from current San Francisco mayor Ed Lee to former San Francisco mayor and current U.S. senator Diane Feinstein have demanded that the National Park Service rescind a tentative permit for an August 26 "Freedom Rally." Patriot Prayer, the group organizing the event, hopes to hold it at federally owned Crissy Park.
"In an effort to protect our people from hate speech that can result in violence and actual violence that has been perpetrated by a number of groups," Lee said at a Tuesday press conference, "we have demanded that the National Park Service reevaluate their permit."
London Bree, president of the San Francisco Board of Supervisors, was more emphatic, telling prospective ralliers that "you are not welcome in San Francisco. We will do everything we can to stop you from being in San Francisco."
This is not the first time that Patriot Prayer—a group led by internet provocateur Joey Gibson and based in Vancouver, Washington—has sparked this sort of respons. In May, Portland Mayor Ted Wheeler demanded that the feds pull a permit for a rally the group had scheduled to hold in the city, similarly citing the dangers of "hate speech." The ACLU of Oregon responded with an unequivocal statement: "The government cannot impose permit restrictions or deny a permit simply because it does not like the message of a certain speaker or group."
The ACLU's words were true then, and they remain true now. "Hate speech" is not a legal term, and invoking it does not somehow allow officials to suppress protected First Amendment activity. Patriot Prayer's cast of speakers—which includes Gibson, Kyle "Based Stickman" Chapman, and self-described "trannie for Trump" Amber Gwen Cummings—say repulsive things. But they have every right to express those views in public.
Even more insidious is the notion that holding a rally is in itself an imminent incitement of violence. But House Minority Leader Nancy Pelosi (D-Calif.) endorsed this idea in a statement opposing the event. ("Free speech does not grant the right to yell fire in a crowded theater, incite violence or endanger the public in any venue," she said.)
It is of course true that some violence has broken out at events organized by Patriot Prayer. Three people were arrested in Portland on August 6 after several scuffles broke out at a Patriot Prayer march. But if politicians can invoke the mere possibility of violence as a reason to clamp down on speech they don't like, you can be sure that the alt-right types won't be the only ones suppressed.
The National Park Service seems to grasp this perfectly well, saying in a statement that "our highest priority is to ensure public safety, while honoring our obligation to uphold one of our nation's most cherished Constitutional rights, the First Amendment right to freedom of speech."
A final permit for the rally is still pending, as the National Park Service undergoes a "thorough public safety review."