Philadelphia Offers to Stop Using Seized Property to Fund Police
To settle a lawsuit, Philadelphia lawyers ask a judge to ban the city from funding law enforcement budgets with asset forfeiture revenue.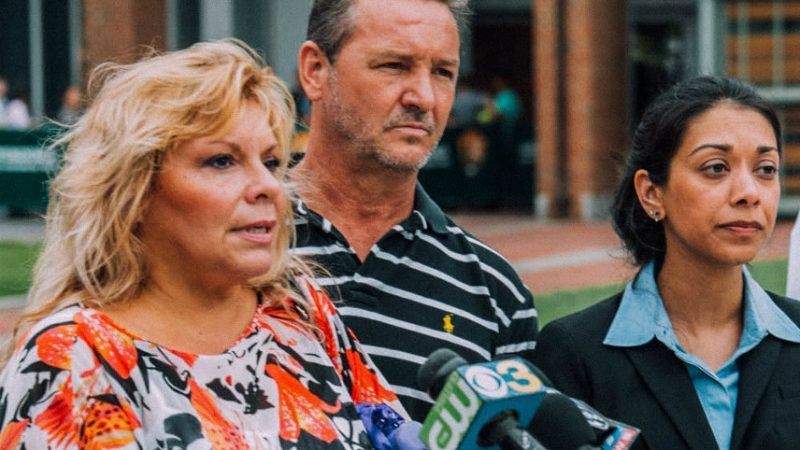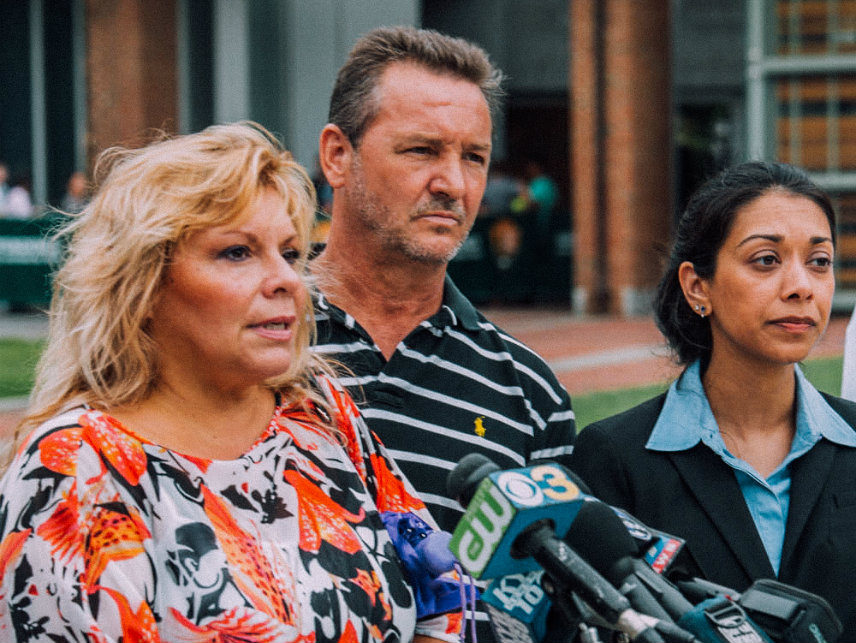 In an attempt to settle a federal class-action civil rights lawsuit challenging its asset forfeiture program, the city of Philadelphia is asking a judge to ban its use of forfeiture revenues to fund police and prosecutors.
Civil asset forfeiture is the process that allows police to seize property they suspect is connected to criminal activity, even if they never charge the owner with a crime. Lawyers for Philadelphia filed a motion late Friday asking a federal district court judge to issue a permanent injunction stopping the city from funding aw enforcement budgets with forfeiture proceeds.
Law enforcement groups argue that civil forfeiture allows police to disrupt drug trafficking and other organized crime by cutting off the proceeds of illegal activity. But civil rights groups across the political spectrum say perverse profit incentives and a lack of safeguards mean the government can use civil forfeiture to shake down average citizens.
The Philadelphia Inquirer reports:
As part of the order, the city would deny liability and that it violated the constitutional rights of the plaintiffs or anyone else in the class-action suit.

Kathleen Martin, first assistant for the District Attorney's office, said in a statement that the funds would instead be used to pay for drug treatment, drug-abuse prevention, and to alleviate blight in communities ravaged by the drug trade.

"By agreeing to discontinue the expenditure of forfeiture proceeds on law enforcement needs in the District Attorney's Office and Police Department—even though that is permitted by statute—we eliminate once and for all any concern of improper motives for forfeiture," Martin said.
The Institute for Justice, a libertarian-leaning public interest law firm, filed the lawsuit in 2014 on behalf of Markela and Chris Sourovelis, a Philadelphia couple whose house was seized by police without warning after their son was caught selling $40 worth of drugs outside. The city dropped its forfeiture case against the Sourevelis that year after their plight drew national media attention, but this year a federal judge allowed the suit to proceed as a class action. The lawsuit alleges that Philadelphia's asset forfeiture program—one of the more aggressive ones in the country—violates residents' constitutional rights and creates an illegal profit incentive, since forfeiture revenue directly funds police and district attorney budgets.
The Inquirer notes that Philadelphia has, with the exception of one case, also voluntarily stopped using seized property to fund police and prosecutors. The city argues that the formal injunction by a judge will provide the lawsuit's plaintiffs with the relief they are requesting.
However, the Institute for Justice says that the injunction, while a positive step, would not resolve the issues at the heart of the lawsuit and would let the city avoid admitting any violations of rights.
"I think it's commendable that the city and D.A. want to stop this blatantly unconstitutional practice," Institute for Justice attorney Darpana Sheth says, "but that does not end either this claim or the lawsuit because it does nor provide our clients or the 20,000 property owners they represent with full relief." Those clients, Sheth says, are entitled to a court ruling declaring the city's funding of police and prosecutors through forfeiture revenue unconstitutional.
As I wrote in 2014, reporting on the daily happenings inside Philadelphia's asset forfeiture court:
Philadelphia hauled in $64 million in seized property over the last decade, according to an investigation by the Philadelphia Inquirer. That's more than Brooklyn and Los Angeles combined. Not only does Philadelphia take in more than other cities, but the average seizure is significantly more petty. A City Paper review of 100 cases from 2011 and 2012 found the median amount of cash seized by the District Attorney was only $178.
In its lawsuit, the Institute for Justice alleged that the city was seizing 300 to 500 homes a year. As result of the litigation, the city has already agreed to stop seizing homes without notice.
In June, the Pennsylvania legislature passed modest reforms of state asset forfeiture laws increased the reporting requirements for asset forfeiture, raised the burden of proof necessary to seize property, and codified Philadelphia's new procecures for seizing homes into law.
Pressure against the city's asset forfeiture program may soon be coming from not just outside but inside the system. The Democratic candidate for Philadelphia district attorney, civil rights attorney Larry Krasner, is an outspoken opponent of civil asset forfeiture. In an interview with Reason earlier this year, Krasner said:
Philadelphia's asset forfeiture system has been one where, if a grandkid is caught selling a bag of crack coming out of grandma's house, the D.A.'s office is going to try and take that house. They're going to try and take that house even if the grandma is old and infirm and broke. Part of the reason is because they're directly benefiting from it. It's appalling. You have a direct financial incentive to take property away from people, and unfortunately a large number of people who get swept up are people who are innocent or unaware…My remedy to this would be fairly sweeping, but most importantly, that money should never go into the D.A.'s fund. It should go into a general fund of sorts, or it should never be done in the first place. It does not belong to the police or the district attorney's office. It belongs to the taxpayer.
The Institute for Justice's response to the city of Philadelphia's motion is due on August 4.