Paranoid Campaign Ad of the Week
THE TERRORISTS ARE ON YOUR STREET!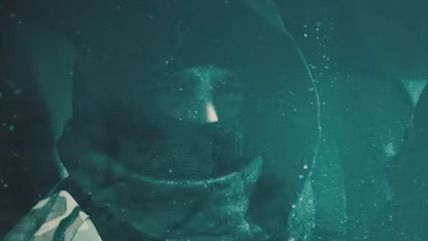 (Reeves for Lt. Governor)
Meet Bryce Reeves. He's a former narcotics cop. He's a Virginia state senator. He's running for lieutenant governor. And he wants you to know he's aghast at "the America Obama left behind," where masked terrorists run unchecked on our suburban streets, scaring moms into dropping their groceries:
Reeves manages to drag sanctuary cities into his pitch too. Naturally, the mini-movie peaks with the terrorist briefly making eye contact with the mom.
This stiff shot of paranoia isn't one of those deliberately loopy ads that candidates drop onto YouTube hoping it'll go viral and get them a little free media; the Richmond Times-Dispatch reports that it's a bona-fide TV commercial. It's titled Safety, because of course it is.