A.M. Links: House GOP Releases Obamacare Replacement Bill, White House Defends Trump's Wiretap Tweets, Deputy Attorney General Nominee Faces Senate Judiciary Committee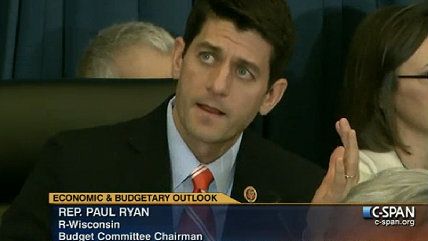 C-SPAN

House Republicans have released their Obamacare replacement bill.

"The White House on Monday attempted to defend President Trump's unfounded claim that former president Barack Obama wiretapped Trump Tower near the end of the presidential campaign, sending out several administration officials—both on and off camera—to reiterate the assertion without providing supporting evidence."
Senate Judiciary Committee hearings are scheduled today for Rod J. Rosenstein, Donald Trump's nominee for deputy attorney general.
North Korea has barred Malaysians inside North Korea from leaving that country.
Lawmakers in Alabama may impeach Gov. Robert Bentley.
Today is National Pancake Day.
Follow us on Facebook and Twitter, and don't forget to sign up for Reason's daily updates for more content.