"School Choice Makes Things Much Better for Everyone"[*]
[*] Except the educational establishment's status quo.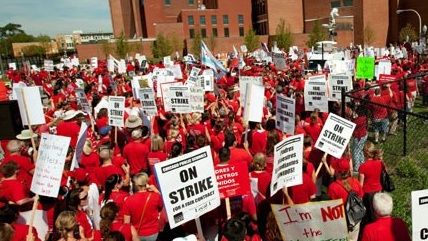 The good folks at Choice Media cover education and school news from a free-market, pro-choice angle. The group's website is always full of excellent and varied content on everything from the latest zero-tolerance outrages to big developments in funding and pedagogy. Choice Media also maintains lively Instagram and Twitter feeds at which they ask folks to explain a "story of the day." Here's my contribution, shot on my phone at Reason's DC offices. Take a look.
#StoryOfTheDay by @Reason's @NickGillespie: DeVos Nomination Stands at 50-50 via @BurgessEv #EdReform #SchoolChoice pic.twitter.com/zZfIGkn9gH

— Choice Media (@ChoiceMediaTV) February 2, 2017
Last week was National School Choice Week, an annual event for which Reason is a media sponsor. Go here to catch up on our coverage.