Problems Persist with V.A. as Nominee Faces Senate Hearing
The department asked 440,410 vets for the wrong information. Now their health care claims might be purged from the system.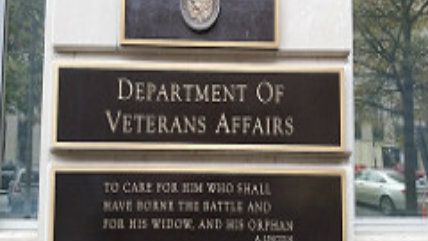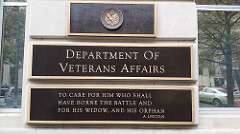 If Dr. David J. Shulkin is confirmed as the new Secretary of the Department of Veterans Affairs (V.A.) then he will have his work cut out for him. First on his to-do list should probably be the national Health Eligibility Center (HEC), which is in the midst of what has been described as a "records management nightmare."
The Atlanta Journal-Constitution has been tracking ongoing systemic problems at the national HEC located in Atlanta, Georgia, after a whistle-blower—communications official Scott Davis—alerted the paper to them back in 2014. These issues include a backlog of 889,000 veterans' health care applications and system errors in the enrollment process. They were never resolved.
In August 2015, then–Under Secretary Shulkin, who was overseeing the Veterans Health Administration, visited the Atlanta office and made promises to address the problem, but Davis reports that he never returned. Then Deputy Secretary Sloan Gibson became the senior V.A. executive charged with finding solutions to the systemic problems, but Davis says efforts to resolve the backlog fell apart after a flawed mail campaign that started in March 2016.
In an email obtained by the AJC, Matthew Eitutis, the acting director for V.A. member services overseeing the HEC, explains that 365 Day Equitable Relief letters were mailed to 545,000 veterans requesting the opposite category of information actually necessary to complete their applications. Of the 545,000 veteran applications, 440,410 instructed the recipient that the V.A. either needed means testing information when it really needed military information, or vice versa. If veterans respond incorrectly to the flawed information request then their applications stand to be purged within a year beginning this March. Veterans will not be able to get their health care costs reimbursed if their applications are purged, even if it's by error.
Davis argues that the new V.A. secretary has the ability to prevent this from happening. "All he has to do is stop the process and create a legitimate awareness campaign to inform veterans how to get their applications out of the pending backlog," the whistleblower informed the AJC.
Shulkin testified before the Senate's Committee on Veterans Affairs today and faced questions about the federal hiring freeze, the V.A. Choice Program, and privatization.
"There will be far greater accountability, dramatically improved access, responsiveness, and expanded care options, but the Department of Veterans Affairs will not be privatized under my watch," he said at the hearing. "If confirmed, I intend to build a system that puts veterans first and allows them to get the best possible health care and services, wherever it may be—in V.A. or community care."
Shulkin is expected to be confirmed without any delays.