Noontime Radio With Justin Amash, Damon Root, Jimmy Failla, and Tony Pierce
Matt Welch talks SCOTUS, travel ban, and the ethics of #DeleteUber on SiriusXM Insight's The Dean Obeidallah Show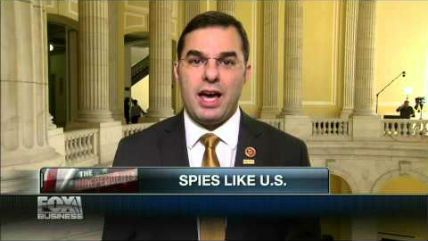 From 12-1 ET today, like yesterday, I'll be guest-hosting The Dean Obeidallah Show on SiriusXM Insight, channel 121. Sitting with me throughout the show will be the very funny cabby-turned-comedian Jimmy Failla, who, along with world-famous busblogger (and Uber/Lyft driver) Tony Pierce, will have a spirited discussion in the back half of the show about the whole #DeleteUber reaction to the ride-sharing company not participating in the New York Taxi drivers' mini-strike in protest of Donald Trump's executive order on worldwide refugees and travelers from seven other countries.
But in the first half we'll have Reason's own beloved Supreme Court analyst Damon Root talking about the judicial philosophy of SCOTUS nominee Neil Gorsuch, and then (voting schedule willing!) we'll talk to Rep. Justin Amash (R-Mich.) about where he stands on the travel ban here on Day 6.
Please call in, especially during the second half, at 1-877-974-7487!