What Medicare's Payment Woes Tell Us About the Limits of Technocratic Reforms
Paying for value turns out to be harder than it sounds.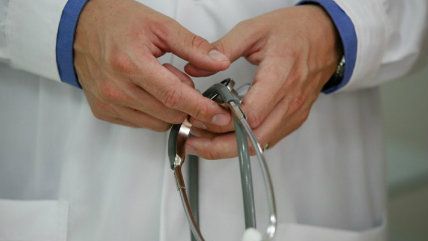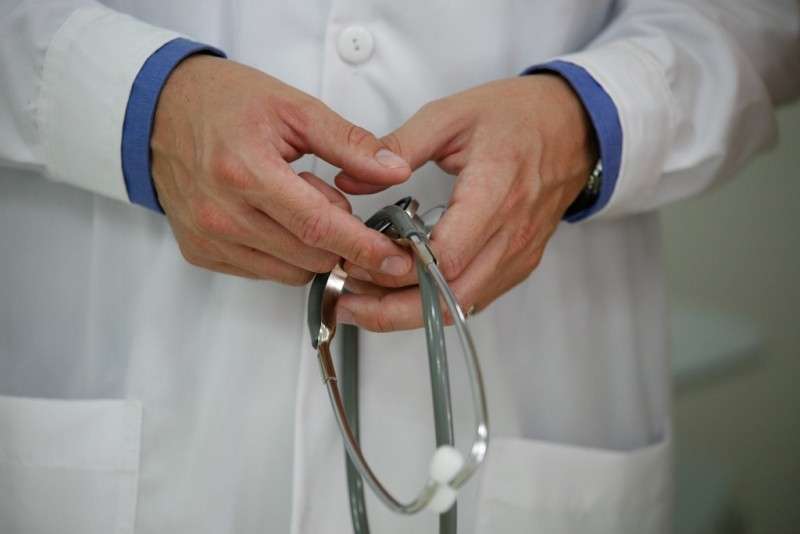 One of the most common refrains in health policy over the course of the Obama administration has been paying for value. This is one of those conveniently vague phrases that mean a lot of different things to a lot of different people, allowing them to agree on the concept without agreeing what actually entails. But the basic idea is that, somehow, through the right combination of tweaks and overhauls to system, the nation can get better health care while spending less money. In practice, that usually ends up meaning imposing and experimenting with complex new payment models, designed by experts in hopes of changing incentives for medical providers.
This was the core idea espoused by Donald Berwick, the Harvard professor who, after a recess appointment, served for a little over a year as the administrator of the Centers for Medicare and Medicaid Services (CMS) at the beginning of Obama's time in office. It was an idea built into the Affordable Care Act, which granted the administration greater authority to develop and experiment with new payment models. And it was the explicit goal of the administration's announcement at the beginning of this year that it overhaul much of Medicare's payment system in an effort to promote value-based care.
This is a noble project, and arguably necessary, given the perverse incentives of many legacy payment models, which tend to pay for specific services, and thereby encourage health care providers to focus on volume without regard to health outcomes and to rely on more expensive courses of action even when they may not be necessary.
But it also turns out to be a rather difficult task, one that reveals the limits and challenges of technocratic reform projects, and the ways in which political considerations can overwhelm expert-driven policy.
Take, for example, the administration's failed push this year to change the way that Medicare pays for some of its most expensive drugs. A few months after the goal-setting announcement, CMS said it would embark on a five-year experiment to change the way it pays for outpatient drugs in Medicare Part B, under the auspices of the Center for Medicare & Medicaid Innovation (CMMI), a unit created under Obamacare to head up experiments with health care delivery reform.
The first phase would target high-cost drugs, reducing the 6 percent add on that doctors get for prescribing drugs in the program to 2.5 percent, plus a $16.80 flat fee. The long-term plan would be to expand the demonstration project to a wider array of value based purchasing options, to be announced later on.
The theory behind the plan was to reduce the incentive for doctors to prescribe a higher cost drug when a medication of equal or greater effectiveness was available for less. One problem with this theory was that in some cases, no alternative drug existed. So in practice what this meant was the Medicare was simply going to slash payments dramatically to doctors who prescribed a lot of very expensive pharmaceuticals—for example, oncologists, who tend to rely on pricey drugs to treat cancer patients.
As you might imagine, this did not go over well with cancer doctors or with patient advocacy groups. Within weeks of announcing the plan, the administration began talking about creating exceptions for certain oncology practices.
The rest of the story goes about like you might expect: In the months after the announcement, multiple congressional hearings were held. The administration defended its plan, noting the rise in Part B drug spending, and doctors and patient advocates and drug industry representatives made their cases in response, with House Republicans objecting to the fact that participation was mandatory. The Congressional Budget Office, which had estimated that the existence of CMMI would save about $34 billion over a decade even before the projects themselves were announced, was dragged into the fight as well.
There were reasons to question whether the demonstration plan would work as intended without any significant negative tradeoffs. But the more fundamental challenge wasn't really about whether it would be effective or not. Instead, it was about whether it could survive the political process. Indeed, in some ways, the more effective the program was the worse the politics would be: Any effort to create savings in the health care system is ultimately an effort to cut someone's paycheck. And in this case, that someone turned out to be two politically influential groups: Drug makers and cancer doctors.
By the end of the year, it became clear that the administration was out on a political limb that wouldn't hold up. Republicans opposed the plan more or less predictably, but so did leading congressional Democrats, including House Minority Leader Nancy Pelosi and Senate Minority Leader Chuck Schumer. A month after the election, CMS officially announced that it was shuttering the program, citing "strong concerns" from "a number of stakeholders."
In the end, this wasn't a Republicans-versus-Democrats story. It was an administration-wonks-versus-everyone story. And the wonks lost.
The Part B demonstration project was probably the largest payment-reform project to struggle this year, but it wasn't the only one.
When CMS announced the Part B demo, it noted that it was following in a series of value-based care models, such as Accountable Care Organizations (ACOs), which are intended to encourage large groups of health care providers to more effectively network in order to offer more effective holistic care. As with all such programs, this is accomplished mostly through payment incentives, with hospitals and medical practices being for hitting certain benchmarks—and, in some cases, penalized for failing to do so.
One problem was that most of the provider groups participating in the ACO program didn't hit the initial benchmarks. Half of the top tier ACOs—the supposed poster-organizations for the program—dropped out. One organization that seemed primed to do well in the program, however, was Cornerstone Health Care, a physician group based in North Carolina, one of the few ACOs to score high enough on the benchmarks to qualify for payment bonuses. But as The New York Times reported recently, Cornerstone collapsed into a financial crisis this year, and was eventually bought by a rival hospital system. Cornerstone's troubles stemmed from compensation issues. Pricey medical specialists left for bigger paychecks at competing provider groups, capital costs required to organize the new structure grew, and a group of doctors sued the hospital for mismanaging the hospital and trying to pay its debts "by arbitrarily reducing the compensation of certain disfavored physicians."
It's a much smaller-scale story than what happened with the Part B, and it intersects less directly with national politics. But the basic problem for both was the same: A plan to save money in the health care system by adjusting payments and practices inevitably meant a plan to cut someone's paycheck.
Health policy payment reforms have long had difficulty finding success. As former CBO director Douglas Elmendorf said in 2011, the results of Medicare's demonstration projects have tended to be "disappointing" and "discouraging." Most of these programs simply don't work as intended.
On consistent lesson from these failures is that it's as important to make the politics work is as important as getting the particulars of the policy right. A well-designed policy that is likely to fail politically is not a well-designed policy. Often the two are at odds.
Another is that it is better to avoid entangling complex and vital systems—like, say, the health care sector—with politics in the first place. Because we are now in a situation in which we have a health care system that weighs down both the federal government and the private sector, a system which nearly everyone agrees is inefficient and unsustainable in its current form, but which, despite the efforts of reformers, also consistently and frustratingly refuses to be reformed.