2016 Was a Hell of Year. Lucky for You, Reason Is a Hell of a Magazine.
Almost done, y'all.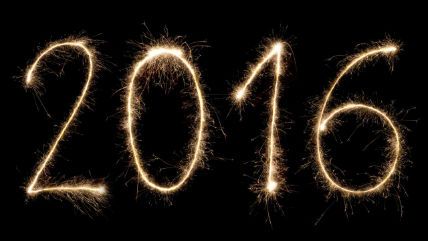 As we shudder into 2016's death throes and everyone heads home for the holidays, maybe you're looking for something to read. Or something to watch. Something good. Something with real guts, heart, or perhaps other viscera. Something to help you process the dumpster fire that was 2016. Look no further than Reason's totally unscientific and only semi-official Best of 2016 list:
Seems like Matt Welch and Nick Gillespie spent all of 2016 interviewing Gary Johnson as he tooled around campaigning on the Libertarian Party ticket. Get the highlights in "Libertarians on Tour." Before GarJo wrapped up the nomination, Brian Doherty looked at all the L.P. candidates in "Who Will Be the Third Man?"
One of our most clicked posts this year was Robby Soave's hot take on why The Donald emerged victorious, penned and posted in the wee hours of Election Night, while everyone else is Washington was saying (and I am paraphrasing here) "Wha?!": "Trump Won Because Leftist Political Correctness Inspired a Terrifying Backlash"
Plain old bummed about politics this year? Consider my (borrowed) advice for the year: "Don't argue about it. Build the alternative" in "Trump vs. Clinton vs. Everything Good"
Elizabeth Nolan Brown's relentless reporting on so-called "epidemic of sex slavery" resulted in an award-winning story in 2015: "The War on Sex Trafficking Is the New War on Drugs." She followed up with a killer four part web series in 2016, "The Truth About the Biggest U.S. Sex Trafficking Story of the Year." Read it and weep. Probably literally.
In "Stuck," Ron Bailey returned to his family's Appalachian hometown for the first time in four decades to ask the question: Why don't people who live in places with no opportunity just leave?
Haven't had enough of the rough stuff yet? How about this feature by C.J. Ciaramella on widespread, unchecked violence against pets in one American city during drug raids—including two officers who have shot more than 100 animals? Snuggle Fido while you read "Why Are Detroit Cops Killing So Many Dogs?"
And read Lenore Skenazy's own roundup of the worst free range moments of 2016.
Enough of the doom and gloom: Finish up with this cool story by Jim Epstein about the ways that cryptocurrency is turning socialism on itself as brave Venezuelans use to bitcoin to help themselves, their friends, and their families inside a collapsing state? "The Secret Dangerous World of Venezuelan Bitcoin Mining"
And for a chaser, here are a couple of video chasers from the crack team at Reason TV:
How Brazil's Libertarian Movement Helped Bring Down a President