Berlin Truck Attack on Christmas Market Kills At Least 9
At least 50 injured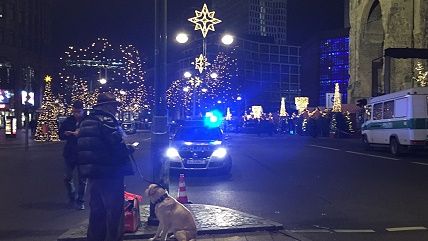 (Claire Hayhurst/ZUMA Press/Newscom)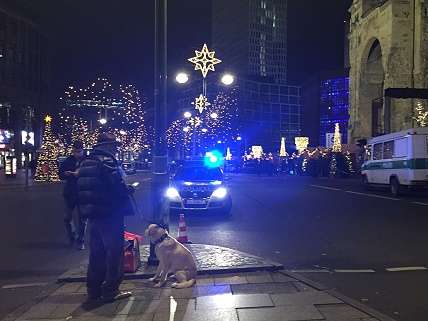 A truck plowed into a Christmas market in Berlin, killing at least nine people and injuring at least 50, CNN reports. Police say they arrested the alleged driver of the truck, while another person who was in the truck reportedly died.
The truck had Polish license plates—the owner of the firm that operates the truck reportedly said he lost contact with the driver at 3p.m. local time and believes he may have been kidnapped.
The incident is at least the fifth terrorist attack in Germany this year—following an axe attack on a train in Wurzburg, a mass shooting in Munich, a suicide bombing in Ansbach, and a knife attack in Hamburg. The Berlin attack is the deadliest terrorist incident in Germany since a neo-Nazi bombing of an Oktoberfest fairground in Munich killed 11 people, plus the perpetrator, in 1980.
A truck attack earlier this year in Nice killed at least 80 people. There were no immediate claims of responsibility for the Berlin attack—at least two of the previous terrorist attacks in Germany this year have been attributed to Islamists by the authorities. At the beginning of the year, Chancellor Angela Merkel launched a campaign targeting "hate speech" against Muslim migrants. A radicalized Pakistani asylum seeker was the perpetrator in the Wurzburg attack and a Syrian refugee was allegedly behind the Ansbach bombing in July. Merkel, who is facing re-election next year, proposed a ban on full-body veils earlier this month.