Watch Anthony L. Fisher and Robby Soave on Kennedy Tonight at 8p ET
Two of your favorite Reasoners talkin' political correctness, electoral college, the USS Deplorables, and Kanye West's presidential aspirations.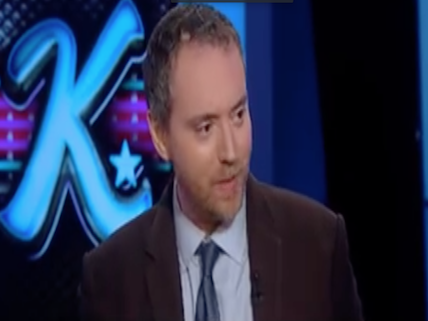 Watch or DVR Fox Business Network (FBN) tonight at 8p ET, where I'll be appearing on two Kennedy party panel segments alongside VICE co-founder/all-around maniac Gavin McInnes and FBN reporter Sandra Smith.
Scheduled topics include all the electoral college hubub, Kanye West reportedly delaying his presidential run to 2024, and a petition to name a Navy ship the "USS Deplorables."
Beloved fellow Reason Associate Editor Robby Soave will also be talking with Kennedy in another segment about Bernie Sanders blaming Donald Trump's election in part on people being fed up with "the same old politically correct rhetoric."
The show replays at midnight on both coasts. I'll be checking the comments for wardrobe critiques.