Trump Meets With Silicon Valley Leaders, Fed Raises Interest Rates, U.N. Ends Wonder Woman Ambassadorship: P.M. Links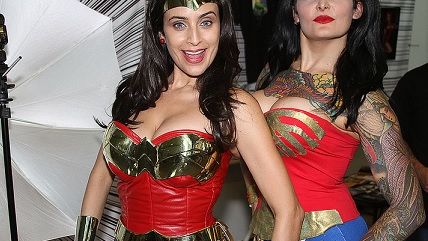 warriorpoet/flickr

Donald Trump met with Silicon Valley leaders today, telling them he wants to help them "do well." Elon Musk and the CEO of Uber will be among those advising Trump as part of his Strategic and Policy Forum. Twitter is unlikely to get a Trump bump, despite the president-elect's prolific use of the service.

The Federal Reserve is raising interest rates for just the second time in a decade, and expects to raise them three times next year.
Labor Secretary Tom Perez will run for Democratic National Committee chair.
Philippines President Rodrigo Duterte says he's personally killed suspected criminals.
The United Nations drops Wonder Woman as an ambassador.
Actor Alan Thicke dies, aged 69.
Follow us on Facebook and Twitter**, and don't forget to** sign up for Reason's daily updates for more content.