Boris Johnson is Right: Saudi Arabia and Iran Wage Proxy Wars Across the Middle East
Was wrong to oppose a ban on arms sales to Saudi Arabia.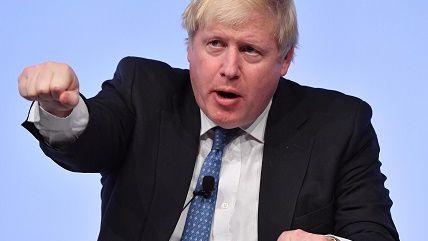 (ETTORE FERRARI/EPA/Newscom)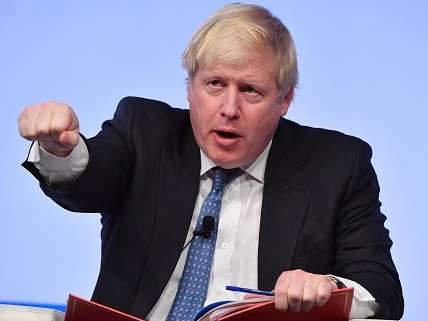 U.K. Foreign Secretary Boris Johnson identified regional political leaders who were "twisting and abusing different strains of the same religion in order to further their own political objectives" as one of the biggest problems in the Middle East, saying at a conference on Mediterrenean dialogue in Rome this week that it led to puppeteering and proxy wars by countries like Saudi Arabia and Iran.
The comments came on the heels of a visit to Saudi Arabia and the Gulf region by Prime Minister Theresa May, The Guardian reported, where she celebrated the century old alliance between the two countries. The government distanced itself from Johnson's remarks, with a spokesperson for 10 Downing Street saying they did not represent the official views of the British government.
Johnson's comments were characterized in the media as a "gaffe," although they were not incorrect. "Most observers of the Middle East would say this is a mostly fair analysis," the Washington Post noted. "But the problem is that Johnson, in his capacity as Britain's foreign secretary, stepped out of line in calling out Saudi Arabia, one of the biggest customers for British weapons." Yet refusals to acknowledge the reality of such situations makes advancing coherent foreign relations more difficult.
It would be important for the U.K., like the United States, to stop selling weapons around the world in order to have healthier international relations. The U.K. is in the top 10 arms exporters in the world—accounting for about 4 percent of international arms sales between 2010 and 2014. The U.S. was responsible for 31 percent. Russia is not far behind, at 27 percent, with China in third place at 5 percent.
While Johnson acknowledged Saudi Arabia's role in destabilizing the Middle East, when he had the chance he did not support a ban on U.K. arms sales to Saudi Arabia, just three months ago, insisting Saudi human rights violations in Yemen had not been proven. Iran has been accused of supporting the other side in the Yemen civil war. Saudi Arabia and western powers insist the government ejected from the capital by Houthi rebels remains the legitimate government in Yemen. Earlier this summer, meanwhile, Hezbollah admitted all of its financial support came from Iran.