Banned in Cannes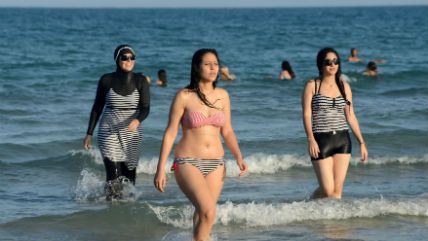 (FETHI BELAID/AFP/Getty Images)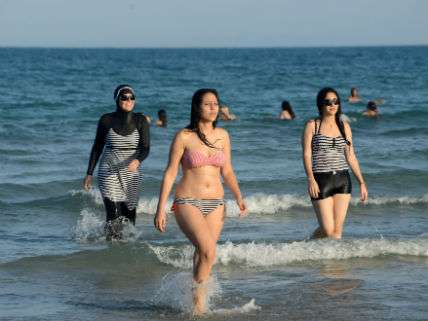 Perched on France's southern coast, Cannes is famous for its luxurious beaches. But enjoying the seaside became more difficult for many Muslim women this summer: In July, the city passed a month-long ban on burkinis—head-to-toe two-piece swimsuits—on public shores.
Cannes is one of several French municipalities that moved to prohibit the demure swimwear following recent terrorist attacks across Europe. Prime Minister Manuel Valls supported the bans, telling the French newspaper La Provence that mayors are trying to "encourage people to coexist peacefully." In Cannes, women wearing the swimwear would be asked to leave as well as face a fine of 38 euros ($42).
In late August France's highest administrative court overturned one of the ordinances, calling it a "manifestly illegal infringement of fundamental liberties." But mayors in the region vowed to ignore the ruling; the situation remains in flux. Civil liberties groups have denounced the laws.
France has a history of mandating and enforcing secularism. In 2004, Parliament banned noticeable religious symbols, including headscarves and large crosses, in public schools. And in 2010, lawmakers passed a prohibition against women wearing burqas and niqabs in public, a vote that drew criticism from human rights and religious organizations.