UMass-Amherst Debuts 'Threat Level Meter' for Offensive Halloween Costumes
Dress as a member of your own race, terrorist.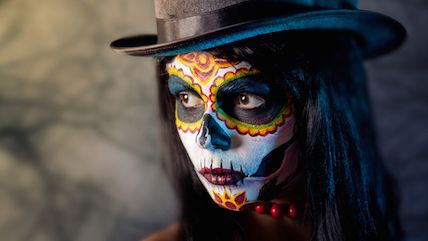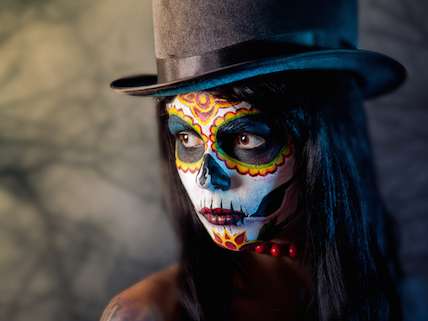 The University of Massachusetts at Amherst—the very same university that recently told students to stop making Harambe jokes—has created a threat assessment meter for culturally-appropriative Halloween costumes.
The "Simple Costume Racism Evaluation and Assessment Meter (or "SCREAM," because campus censors are nothing if not horribly obvious) is designed to help students decide if their costumes might offend someone, according to Campus Reform.
For instance, if a student is dressing up as a member of their own race, the threat is "low," and "probably won't offend." But dressing up as a member of a different race, particularly one whose members "are more socially marginalized than you" could produce a "high" or even "severe" threat of giving offense.
As The Washington Free Beacon notes, UMass's threat assessment meter mimics the federal government's terrorism alert levels, which gives the impression that SCREAM's creators consider offensive Halloween costumes to a similarly serious threat.
The threat meter is just one part of UMass's larger effort to make students aware of just how problematic their costumes can be, according to Campus Reform:
The initiative is being spearheaded by the Center for Women and Community, the Center for Multicultural Advancement and Student Success, and the campus' diversity office, the Stonewall Center.

"Don't be an asshole," one display urges students, providing several leaflets to help them understand the effects of cultural appropriation.

It then goes on to outline steps that students can take to inform their peers if a costume may be considered inappropriate or offensive, using Native American costumes as the prime example.

"No, it's cool, it's not like your ancestors killed them all or anything," reads one flyer alongside a cartoon of two white women in headdresses. "Hypersexualized racism…is still racism," states another flyer featuring pictures of women dressed in "sexy Indian" costumes.
The university did not respond to a request for comment.
I don't have a problem with fun-killing students telling other students how to dress. (Well, I do have a problem with it, I just maintain that they have the right to do so.) It's less clear to me that the administration should be suggesting to students that their edgy Halloween costumes are a form of cultural terrorism.
Just last week, The Federalist's Mary Katharine Ham, Bre Payton, and I were all discussing how colleges seemed more amenable to Halloween this year. Well, nope.
For more on why cultural appropriation is actually a good thing, go here.